Skype bug sends unintended recipients instant messages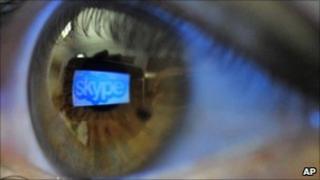 Skype has confirmed a bug in its software has been sending copies of messages to unintended recipients.
In the Skype support forums, "shocked" users had said private instant messages had been re-sent to other contacts.
Skype then admitted messages sent between two users were being copied to a third party, in "rare circumstances".
The net-calling firm said it was working on a fix for the bug, which appears to have been introduced in an update to Skype applied in June.
Some users said they would stop using the service because of the glitch.
Skype said it hoped to put out a software update in the "next few days" to fix the problem. It said it would also prompt users to download and apply the update to prevent the problem spreading.
Skype lets people call each other via the net rather than traditional landlines or mobile networks. In September 2011, it said it had more than 600 million users. Earlier the same year it was acquired by Microsoft.
In May 2011 Skype suffered a global crash that knocked the service offline for a couple of days. The crash was caused by a botched update.