Samsung probes allegation of supplier's underage workers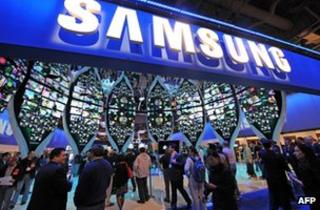 Samsung Electronics has said it will investigate claims that one of its suppliers hired child workers.
New York-based campaign group Child Labor Watch (CLW) alleged its investigators found evidence of the violation while working at a factory owned by China's HEG Electronics.
It said seven under-16-year-olds were identified between June and July.
But Samsung said it had found no evidence of an employment law breach when it carried out its own checks.
"Samsung Electronics has conducted two separate on-site inspections on HEG's working conditions this year but found no irregularities on those occasions," it said in a statement.
"A team of inspectors consisting of Samsung personnel from Korea headquarters will be dispatched to Huizhou, China on 9 August, and it will immediately launch an investigation and take appropriate measures to correct any problems that may surface."
Holiday workers
CLW said that its investigators had limited contact with the factory's other departments and there could be dozens more underage employees.
It alleged that HEG had "slack internal supervision mechanisms".
It said the problem resulted in HEG failing to detect underage registrants who had mingled with older students sent to work at the factory during their summer and winter school holidays.
It also described concerns about worker injuries and how overtime pay was handled.
CLW's report added the plant was used to make mobile phones, DVDs, stereo equipment and MP3 players for Samsung which were then shipped and sold all over the world.
Apple's audits
CLW has previously highlighted problems at Apple's suppliers in China, including an explosion which it said injured 61 workers in December.
However, in a statement about its latest probe it said: "Based on the results of this CLW investigation of Samsung's supplier factory, it can be determined that working conditions at HEG are well below those general conditions in Apple's supplier factories."
Apple began publishing the details of its own checks in 2007 after media reports alleged poor working and living conditions at a Chinese iPod assembly line.
Its latest audit identified six active and 13 historical cases of underage labour at five of its suppliers.
It said insufficient age-check measures had been to blame, adding that it had told the suppliers to improve practices and return the children to school.