Google updates voice search app on Apple gadgets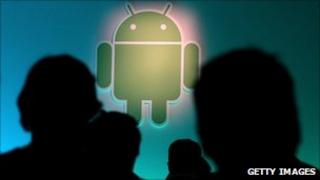 Google is updating a search app it makes for Apple iPhones and iPads so it does a better job of working out what people mean when they talk to it.
The app is being improved by linking it to Google's knowledge graph - a database of culture and concepts.
This will help the app understand the context of queries rather than just relying on keywords, said Google.
The update means it works just like voice-powered search on the Jelly Bean version of Google Android.
Tense time
The changes to the app were one of the "baby steps" Google was taking to the search engine of the future, said Amit Singhal, one of the firm's search engineers in an official blogpost.
The knowledge graph the app will draw on is a Google database that maps the connections between individual facts, concepts and ideas. This helps it spot the links between individual words and work out what a search is really after.
The update will also mean that, when possible, results will be spoken to users instead of letting them scroll through a list of links.
The voice-powered search function will be available "soon" on version 4.2 and above of iOS, the operating system for Apple phones and tablets, said Mr Singhal.
This means it will work on more Apple devices than Siri, Apple's own voice-powered search software. Currently, Siri is only available on the iPhone 4S. The updated app has yet to be approved by Apple.
The changes to the app come at a time of tension between Google and Apple. This week it emerged that the app for Google's YouTube video-sharing service has disappeared from the next version of iOS.
Before now, Apple made the pre-installed app but its licence to do so has expired leaving Google to make one of its own.
Mr Singhal also talked about another change to the way that Google works out what people are really looking for. This will mean that searches will sometimes return results from the other Google services, such as Gmail, that someone uses.
Those interested in this service can sign up to be part of a trial, said Mr Singhal.