Disability video gaming guidelines website launched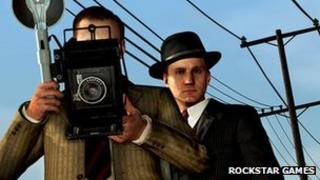 A detailed set of guidelines has been published online to help video-games developers cater for users with accessibility issues.
The website, which has the backing of several developers and usability experts, highlights best practice examples in big games.
It calls for simple features such as remapping controls to become standard.
Some estimates suggest about 20% of all gamers have some form of mental, physical or developmental disability.
The guidelines, published in full online, are broken down into basic, intermediate and advanced levels.
In basic, features such as the ability to alter the sensitivity of controls or to change the function of certain buttons are encouraged.
Intermediate suggestions include allowing gamers to "practise without failure" and choose from a variety of designs for critical icons such as crosshairs.
Advanced controls deal with more niche issues, advising on a deep level of gameplay customisation options.
Other suggestions include hiring people with accessibility problems to help test out games before they go to market - an approach several developers have already started to adopt.
'Good game design'
Ian Hamilton, the independent usability expert and designer behind the project, said he hoped the guidelines showed accessibility could be achieved through well-designed games - and must not be simply an afterthought.
"Game studios seem pretty receptive," he told the BBC. "The main thing is when they look at it and see how much of what they're already doing in their games is in the guidelines. So much of it is just good game design."
Mr Hamilton also called for a recognised ratings system to aid disabled gamers.
"Something like that would be ideal," he said. "It's a massive problem if someone goes out, buys a game and gets home to find they can't even play it.
"The guidelines don't say you should be using a certain symbol because there isn't that kind of thing in existence yet, but definitely that's where it should be heading towards."
Currently, other attributes in games, such as levels of violence or sexual references, are rated by the Pan European Game Information (Pegi) system.
Pegi told the BBC that it supported the initiative, and others like it, but that the Pegi system was not designed to cover areas involving accessibility.
"What we classify are elements that could be deemed inappropriate - like sex, bad language and violence," explained Dirk Bosmans, Pegi's communication manager.
"The ideal way would be that there's no need for a label. There is no reason why every game should not have these [accessibility] options available."
'Very promising'
Previous studies on disability in gaming suggests an increasing need for developers to learn to cater for those with accessibility issues.
In one survey of more than 13,000 gamers, conducted in 2008, 20.5% of respondents classified themselves as disabled to some degree.
The results also suggested disabled gamers tended to play for longer than the average player without accessibility issues, with stress relief and mood-lifting cited as key motivations for doing so.
Manny Wooden, a quadriplegic, told the BBC he was encouraged by the industry's apparent desire to make progress in this area.
"Seeing developers starting to pay attention to some adjustments that can be made to help aid disabled gamers, is very promising. Even though they have a long way to go, it's a start.
"In first-person shooter games, you have to press and hold the joystick in to sprint - which without any finger movement is near impossible.
"With custom button remapping, I can set that action to a more accessible button."