Game makers arrested over alleged spying in Greece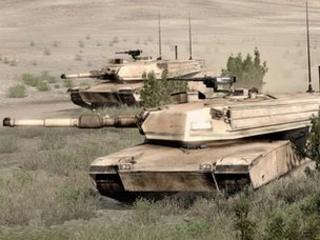 Two game developers visiting Greece have been arrested on suspicion of spying.
The two men, who work for developer Bohemia Interactive, were arrested outside a military base on the island of Limnos.
A Bohemia spokesman said the pair had simply been on holiday on Limnos.
The Prague-based game maker has clashed with the authorities on Limnos before, over its use of detailed maps of the island.
In a statement published on its website, Bohemia said the two men had travelled there "with the sole purpose of experiencing the island's beautiful surroundings".
Bohemia said it was doing all it could to support the arrested men, who have now been transferred to Lesbos where they will be formally charged in the island's district court, and their families.
"We sincerely hope that this is an unfortunate misunderstanding of their passion as artists and creators of virtual worlds," it added.
Bohemia is best known for the Arma military simulation games, and the next version of the title, Arma III, is set on a highly detailed digital version of Limnos, based on images, video and data gathered during a series of research trips to the island.
In an interview with games news website CVG, Bohemia said it had been criticised for gathering the information by the local government on Limnos, which had said it had been "strategically problematic" that such detailed maps had been created.
Bohemia said it had used only publicly available information to build its virtual environments and much of the footage it had gathered was of trees, shrubs and flowers.
"We always respect the law and we've never instructed anybody to violate the laws of any country," it added.