Gmail access restored inside Iran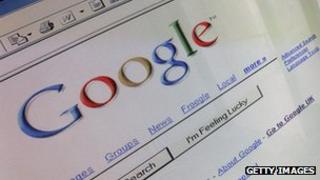 Iran has lifted restrictions imposed a week ago on the secure version of the Google email service and search engine.
Google's video-sharing site, YouTube, which has been blocked in Iran since 2009, remains unavailable.
Iran's telecommunications ministry committee said of the ban: "We wanted to block YouTube, and Gmail was also blocked, which was involuntary."
"We do not yet have enough technical know-how to differentiate between these two services," Mohammad Reza Miri said.
The committee member added: "We absolutely do not want YouTube to be accessible. That is why the telecommunications ministry is seeking a solution to fix the problem to block YouTube under the HTTPS [Hypertext Transfer Protocol Secure] protocol while leaving Gmail accessible.
"That will soon happen."
Last week's ban coincided with protests throughout the Muslim world - including some in Tehran - against an anti-Islamic film posted on YouTube, and many Iranians suspected it would be temporary.
"This is just a propaganda tool to demonstrate that Iran is doing something against the US, but it is unlikely to last longer than a few days," Mahmood Tajali Mehr, an Iranian telecommunications consultant living in Germany, told the BBC when the ban began.
"The current trouble with the anti-Islamic film is helping the government with this propaganda."
However others voiced support for the removal of Google services.
"Google has removed the name of Persian Gulf from its map and has banned users inside Iran to access many of its services because of sanctions," wrote Faramarz, from Qazvin.
"Banning the service will bring some losses to Google, although not substantial. I agree with banning it."