Job cuts announced at Zynga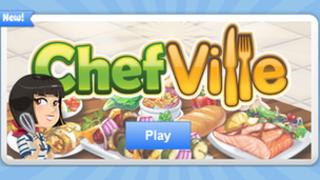 Games developer Zynga has announced plans to shed 5% of its workforce.
In an email to staff, founder Mark Pincus said the company would close its Boston studio and consider closing studios in the UK and Japan.
The decision was part of an "overall cost reduction plan", Mr Pincus wrote.
Zynga is the company behind Farmville, a social-media game that at its peak attracted 82 million players a month. It bought rival company OMGPOP earlier this year for a reported $200m (£121m).
OMGPOP developed the smartphone app Draw Something!, a game industry tracker Appdata said was at one point attracting more than 13.3 million players a day.
Mr Pincus also said 13 games titles would close and there would be reduced investment in The Ville, a game launched four months ago.
The Ville was a spin-off from an earlier success for Zynga, called YoVille.
Mr Pincus thanked staff for their "amazing contribution" to the company.
"We don't take these decisions lightly," he said in the email.
"We recognise the impact to our colleagues and friends who have been on this journey with us."
Zynga specialises in games that can be accessed via social-media platforms such as Facebook and its own area, Zynga.com.
"Play is not just something people do to pass time, it's a core need for every person and culture," said Mr Pincus.