Google adds voice assistant to Search app to take on Siri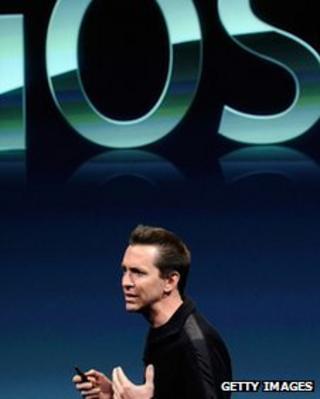 Google has released an update to its iOS Search app that includes voice recognition, putting it in competition with Apple's digital assistant Siri.
Early reviews suggest the software is fast and accurate.
The release comes in the same week that Apple ousted its senior vice president of iOS software Scott Forstall, who was in charge of Siri.
Siri has not been without controversy and some critics believe that it was overhyped.
In a blog post Google said of the new app for iPhones and iPads: "When you ask a question, finding the answer should be effortless."
"The new Google search app for iPhone and iPad helps you to do just that with enhanced voice search that answer any question with the comprehensive Google search results you know."
Users of the app need to tap on a microphone icon and ask a question to see weblinks and pictures that might answer it.
It also makes use of Google's Knowledge Graph, which offers answers to a range of questions.
Siri bias
Although Apple is credited with popularising voice-activated digital assistants, when Siri launched many critics said that it had been overhyped by Mr Forstall and his team.
It has had its share of controversy, with some accusing Apple of altering the software if it did not like the answers.
The most high profile case of this was when Siri recommended rival Nokia's handset over the iPhone.
When asked to recommend the best smartphone, Siri answered: "Nokia's Lumia 900" but it was changed within days to: "Wait...there are other smartphones?"
Mr Forstall was also responsible for Apple's much-criticised mapping software, which was introduced in the iPhone 5 as an alternative to Google Maps.