Yahoo to axe public-chat rooms feature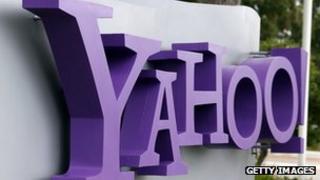 Yahoo has announced plans to permanently axe the public chat rooms feature of its messaging tool.
It said in a blog post it would replace the tool, along with other services being removed, with new features.
The chat-rooms tool came under fire in 2005, with advertisers pulling ads after reports of illegal under-age sex-themed rooms.
Yahoo said the feature was closing because it was not "adding enough value" for users.
Along with public chat rooms, Pingbox and Windows Live Messenger interoperability are all scheduled to be removed on 14 December, and some other features will disappear at the end of January.
"Sometimes… we have to make tough decisions," Yahoo said.
"This helps us spend more energy on creating experiences that make Yahoo the most fun way to spend your time."
The company said it would now focus on modernising its "core Yahoo products experiences".
'Teen girls'
Yahoo Messenger is one of the earliest online messaging tools, launched in 1998.
In 2005, Yahoo closed a number of chat rooms, including "girls 13 & up for much older men," "teen girls for older fat men" and "8-12 yo [year-old] girls for older men".
Many of these rooms were in the "Schools and education" and "Teen" chat categories.
The company then announced it would restrict the service to users aged 18 and older.
Sex chats
Other websites that provide online chat services have also been involved in under-age sex scandals.
In June this year, Habbo Hotel, a popular social network for children, temporarily suspended the chat function on its service, following claims paedophiles were using the virtual hotel to groom youngsters for sex.
A two-month Channel 4 investigation revealed explicit sex chats were common within minutes of logging on to the service.
A spokesman for children's charity Childnet told the BBC: "The message from us is that children need to know how to stay safe."