UK chancellor announces more fast broadband cities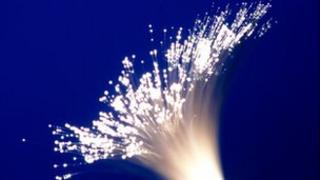 Chancellor George Osborne has named a new raft of cities that will benefit from government-funded super-fast fibre networks.
In his Autumn Statement he revealed that 12 smaller cities will benefit from a share of a £50m funding pot.
Ten larger cities were announced earlier and are sharing £114m.
The chancellor also revealed that he expected the Treasury to make £3.5bn from the forthcoming 4G spectrum auction.
The cities chosen by the government are: Brighton and Hove, Cambridge, Coventry, Derby, Oxford, Portsmouth, Salford, York, Newport, Aberdeen, Perth and Londonderry.
The plan is to offer speeds of up to 100Mbps (megabits per second) to both homes and businesses.
Cities are already benefitting from beefed-up broadband provided by commercial players.
BT is starting to roll out services offering speeds of up to 330Mbps while Virgin Media has turned its city-centric cable network up to 120Mbps.
In October both BT and Virgin launched a legal challenge against Birmingham City Council's plans to build a super-fast broadband network.
The council had successfully applied for European Commission State Aid funding for the scheme, but Virgin Media argued that there is "significant overbuild" with its current network.
There are no details yet about how the money will be split.
The plan is to have networks up and running by 2015, the year the government has targeted to make the UK the fastest broadband nation in Europe.