Singapore's technology start-ups seek success
Singapore's fortunes have long been tied to tech industry.
In the late 1960s it emerged as one of Asia Pacific's key electronics manufacturing hubs, making transistors and basic gadgets, before shifting into PCs and other more complicated equipment for many of the leading brands.
But in recent years much of this work has been lost to other nations where labour costs are lower. This has prompted the government to pour investment into research and development, and offer cash grants and incubator schemes to help get new businesses off the ground.
Entrepreneurs have also been reassured by the knowledge that Singapore is also one of the easiest places to close a company if it fails - a fact recognised by the World Bank which has repeatedly ranked the country as the world's easiest to do business in.
The result is a growing start-up scene which benefits from its proximity to some of Asia's key growth markets.
These are a source of both talent and potential investment - as recently demonstrated by Chinese tech giant Tencent's purchase of a minority stake in local video games developer Level Up.
Here are three other innovative companies chasing success from the island:
The hospital in your hand
The team at Zensorium want you to take your fitness into your own hands... or at least into your thumb.
It has developed a device called the Tinké, which works in conjunction with an iPhone or iPad.
Using optical sensing technologies it measures blood volume changes in your body.
That allows it to measure your heart rate, respiratory rate and blood oxygen level when you put your thumb over its red and infrared light sensors.
Zensorium has developed its own software to use these measurements to display an overall score for fitness and wellness on the smart devices' screens.
It also has a separate index to tell you how stressed you are at any given time based on the rhythm of your heart beat.
The firm says Tinké is not a medical or diagnostic device but rather a "motivator" for people to set goals and improve their health.
Visit Thaveeprungsriporn, chief executive of the company, says many countries having ageing society and healthcare resources will be strained in coming years.
"We are empowering people to quantify themselves," he tells the BBC.
"We hope it will be easy enough, simple enough that we can then change consumer behaviour."
But angel investor and mentor to start-ups, Kristav Childress, says this kind of product needs validation for consumers to buy in.
"I would like to see videos, testimonials and clear value of the product plus a 'try it for yourself' button that lets you order one for a trial," he says.
Whatever its merits, Tinké heralds a trend of new health-focused tech which takes advantage of falling sensor prices to offer consumers the kinds of feedback they might have previously have only been give by medics.
The firm is also working on a follow-up product - a urine analysis device.
Visit says the more data points people can collect for themselves the better they might be able to spot a problem and take preventative measures.
The automated roti maker
Co-founders Rishi Israni and Pranoti Nagarkar want to revolutionise home cooking in South Asian households.
For centuries women in the sub-continent have painstakingly made rotis, a kind of flatbread, by hand for their families.
But the team at Zimplistic have taken the guesswork and labour out of the process with their machine The Rotimatic.
You place flour and water in compartments - no measurements required - tell the machine how many rotis you want, and out pop fully cooked and puffed rotis at a rate of one-a-minute.
"When making rotis at home, human judgement is required to determine consistency," says Pranoti who says she came up with the idea after realising that it was not sustainable for her own life to be making rotis by hand everyday.
"This system has been built into the device to determine how much water and flour must go in. It auto-corrects and auto-adjusts," she says adding that the team often eat the rotis in the office for lunch.
Pranoti says the market for the machine is mainly South Asia and Indian expats living abroad.
The Rotimatic will be consumer tested in Singapore next year.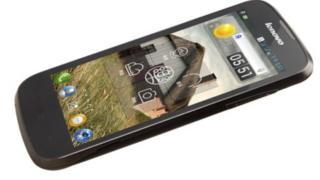 Speak to unlock
No more passwords, pin codes to remember, or finger swiping - you could soon be unlocking your smartphone with your vocal chords.
China-based Lenovo, in what it calls an industry first, has introduced this feature on the A586.
The technology was developed by Baidu and A*Star's Institute for Infocomm Research in Singapore. You speak a phrase and the phone identifies you as the speaker and unlocks.
Li Haizhou, is leading the research on human language technology at A*Star. He describes how the technology measures the individuality of the human voice.
"Digital signal processing and computing algorithm offer a solution to speaker recognition, which is also called voice biometrics or voiceprint," he says.
"With speaker recognition technology, we extract speaker traits from speech samples and use that to establish a speaker's identity."
He says the team is also working on speech translation technology which will "transform the way people communicate".
However, analysts say there may need to be more applications for the innovation beyond just unlocking a phone for it to make a significant impact on sales.
"They have to come up with other usage around this feature, perhaps involve mobile payments that can only be made with your voice for example," says Ajay Sunder, vice president telecommunications at Frost and Sullivan Asia Pacific.
"At that level it could really have resonance for users."