Instagram drops policy changes after user backlash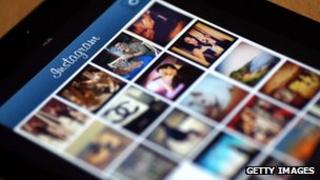 Photo-sharing social network Instagram has officially abandoned attempts to change its terms and conditions following a fierce user backlash.
Users reacted angrily to proposals that suggested uploaded pictures could be sold on to advertisers.
Instagram denied the intention, but has reverted to its original terms.
Unofficial statistics suggest the impact on Instagram's popularity was minimal, with no noticeable drop in active users.
This was despite a widespread campaign to boycott the service in favour of other sites such as Flickr or Starmatic.
Figures from app monitoring firm Appdata show only minor fluctuations in the numbers of active users accessing Instagram over the past week.
Facebook-owned Instagram was said to be "genuinely shaken" by the negative response after publishing its policy change proposals on Tuesday.
Communicate
Kevin Systrom, Instagram's co-founder, posted a blog on Friday announcing the retreat.
"It became clear that we failed to fulfil what I consider one of our most important responsibilities - to communicate our intentions clearly," he wrote.
"I am sorry for that, and I am focused on making it right."
Mr Systrom acknowledged that terms and conditions would need to change in the future to accommodate new revenue models, but pledged to keep users fully informed of any plans.
He said: "Rather than obtain permission from you to introduce possible advertising products we have not yet developed, we are going to take the time to complete our plans, and then come back to our users and explain how we would like for our advertising business to work."
The section in the terms and conditions applying to advertising would revert to how it originally read when the site was launched in October 2010, Mr Systrom said.