Google Transparency Report shows rise in data requests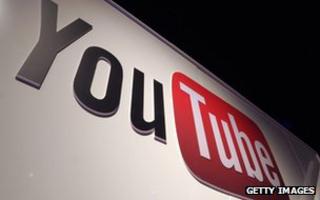 Data from Google shows the number of requests for user information from law enforcement agencies are at an all time high.
The search giant said it had received 21,389 applications from government officers and the courts over the last six months of 2012.
That is 17% up on the same period the previous year, and 71% more than 2009's corresponding months.
The figures include requests related to its YouTube video service.
Google said it handed over at least some data in 66% of the most recent cases.
The number of requests has risen over every half-year cycle since Google started publishing details three years ago.
Privacy concerns
The US made more requests than any other country with 8,438 submissions. Google complied fully or partially with 88% of these.
That was a higher percentage than for any other country, but still the lowest ever reported handover rate for the US.
By contrast all of Turkey's 149 requests and Hungary's 95 applications were rejected outright.
The UK made 1,458 requests - a very slight rise on the same period in 2011. 70% of them resulted in some information being provided.
One UK-based privacy advocacy group praised Google for releasing the data, but said it also served as a warning to individuals to be careful about the information they passed on to any online business.
"The information we hand over to companies like Google paints a detailed picture of who we are - from our political and religious views to our friendships, associations and locations," said Privacy International's head of international advocacy, Carly Nyst.
"This information therefore merits the highest degree of privacy and security, and should only be accessed by third parties under exceptional circumstances.
"Governments must stop treating the user data held by corporations as a treasure trove of information they can mine whenever they please, with little or no judicial authorisation."
Google said it would publish details of removal requests at a later time.