Apple iPhones among products in Intertrust patent claim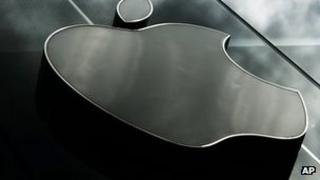 A Silicon Valley-based software firm, Intertrust Technologies, claims Apple's entire product line infringes security-related patents.
It is suing over the alleged violation of 15 patents, on products including iPhones, iPads, Mac computers, iTunes and App Store.
Intertrust is partly owned by Sony and Philips, and develops security software for digital content.
Apple has not yet issued a comment to the BBC.
It is the latest patent-related case against the technology giant.
"Apple makes many great products that use Intertrust's inventions," said Intertrust's chief executive Talal Shamoon in a statement.
"Our patents are foundational to modern internet security and trusted computing and result from years of internal research and development.
"We find it regrettable that we are forced to seek court assistance to resolve this matter."
Intertrust filed its claim in the US Federal Court in the Northern District of California.
The company is represented by law firm Quinn Emanuel Urquhart & Sullivan - the same one representing Samsung in its patent design suit against Apple.
It is not the first time Intertrust has made a claim against a technology firm over intellectual property. In 2004, it won a $440m (£290m) settlement from Microsoft.