Xcom: Enemy Unknown iOS app is priced at premium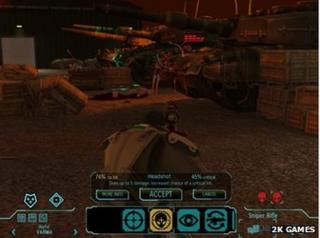 A US games publisher is attempting to sell a smart-device video game at a significantly higher price than consumers have become accustomed to.
2K Games is putting Xcom: Enemy Unknown on sale for £13.99 ($20; 17.99 euros) for the iPad and iPhone on Thursday.
At present the most expensive games in Apple's bestselling 200 titles cost £5.99.
One expert suggested the move would be closely watched at a time when many firms are opting for "freemium" models.
The alternative involves offering a download without charge but then encouraging players to buy virtual goods.
"There's a lot of console and PC games companies used to selling premium content, who will be hoping that they can establish a strong business selling titles at a premium price point on mobile devices," said Jack Kent, mobile media researcher at IHS Screen Digest.
"But we don't expect it will drive much growth in the market. The large shift has been towards freemium.
"Over 80% of games revenues on application stores are from free-to-download games. The paid download is really becoming a niche market, and within that, the sweet spot is between 69p to £2.99."
Rise of freemium
Xcom: Enemy Unknown is an adaptation of console and PC title released last year. The Mac version is currently sold for £34.99.
The turn-based strategy game puts the player in charge of a military organisation charged with defending Earth from aliens.
It will not be the highest price game on iOS - a title called Barcelona vs Madrid costs £249.99 - but it is unusual for a mainstream title to cost so much.
The move comes at a time when Electronic Arts has decided to shift its Plants vs Zombies franchise to the free-to-play model. It will charge for "premium plants" and other upgrades in the tower-defence title.
Nintendo has also announced that it intends to release its first free-to-play title some time before March 2014. It has not yet said which platforms Steel Diver - a side-scrolling game set underwater - will launch on.