France and Spain launch probe into Google's privacy law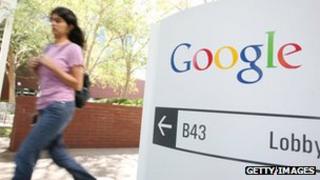 Spain has launched proceedings against Google over five suspected serious data breaches.
Meanwhile France has given the search giant three months to rethink its privacy rules.
Since last year Google has been combining data from all its sites to better target adverts, a decision which the EU has said needs a rethink.
The search giant said that its privacy practices respect European laws.
"We have engaged fully with the authorities involved through this process, and we'll continue to do so going forward," it said in a statement.
Google's new data policy allows the search giant to track users across all its platforms, including Gmail, Google+ and YouTube.
Combining 60 separate privacy policies was done to "simplify privacy", it said at the time.
But in October 2012 the EU warned Google that its data protection laws did not comply with a directive and gave the company four months to change them.
That deadline passed with no action, prompting individual countries to pursue their own cases.
The Spanish Data Protection Agency said that it had found evidence of five serious privacy law breaches.
These are:
Disproportionate use of private data
Diverting private data for other users
Storing private data for excessive or undetermined periods
Failure to handle private data in a legitimate way
Obstructing users in the exercise of their rights
Each of these is punishable with fines of up to 300,000 euros (£256,000).
The French National Commission on Computing and Freedom (CNIL) wants Google to specify what it is using personal data for, and how long it is held.
It also wants Google to let users opt out of having their data centralised in a single location.
Google faces a French fine of up to 300,000 euros - small fry compared with Google's first quarter revenues of $14bn.
Britain, German, Italy and the Netherlands all have ongoing investigations into Google's privacy policy.