Digital Indians: Find out about the series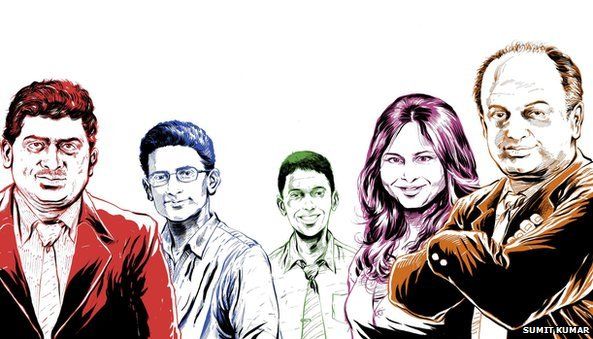 Over the next few weeks, the BBC wants to take you on an amazing journey through digital India.
Our special Digital Indians series will tell you stories of five successful technological innovators and explore their distinct connections with India.
The tales including a home-grown entrepreneur-turned public servant, a US-born Indian who migrated to his parents' homeland to work with farmers and a businessman's daughter who left the country to become the first female engineer at the world's leading social networking site.
On Tuesday, we'll give you a short history of India's digital evolution and introduce you to the subjects of the series.
But as well as us telling you about these innovators, we want to hear from you.
There may be web entrepreneurs, engineers, bloggers and other digital experts you follow on a regular basis too. If so, we'd like to hear from you telling us who they are.
We'll invite some of your recommendations to our forthcoming hangouts taking place and also use your suggestions to curate a "digital Indians" Twitter and Facebook list(s) and Google Plus Circle(s) worth following.
Lastly, but by no means least #BBCDI is our hashtag across social media platforms. It's where you'll be able to stay up-to-date in real time and, of course, join the conversation.
Look forward to seeing you there!
Ramaa Sharma is the Delhi digital editor and also project editor of Digital Indians season. You can follow her on @ramaamultimedia