Gamers report big problems with SimCity for Mac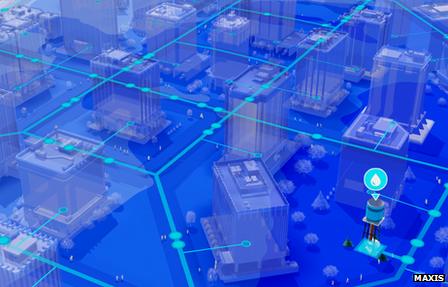 Owners of Apple computers are reporting big problems with the Mac version of SimCity.
Many who bought the game, released on 29 August, said it did not work correctly on either old or new Macs.
SimCity creator Maxis said a "small number" of players had been affected and issued updates to help people get the game working.
The problems mirror those seen earlier in 2013 when the PC version of the game was released.
Currently, the support pages for SimCity are dominated by messages from Mac owners reporting a wide variety of glitches.
Many players said they could not get the game to install or load and others reported it stuttered once it did load or refused to be played full screen.
"We're aware some our Mac Mayors are experiencing a few bumps in the road," said Maxis in a tweet that directed people to updated advice about how to tackle the glitches.
Maxis said it had traced some of the problems to the version of the Origin game-playing software people have to use to play the game.
It issued an update to this software that, it said, should help cure some of the problems.
Maxis faced a barrage of complaints in early March 2013 when the PC version of SimCity was released.
The sheer weight of complaints led online store Amazon to briefly suspend sales of the title.
Many of the problems were caused by the fact that gamers must be online to play.
This "always online" requirement meant big queues to get in to the game and slow response times when lots of people were playing.
Maxis owner EA offered free games to SimCity owners as an apology for the bungled launch.
Related Internet Links
The BBC is not responsible for the content of external sites.