£1m cash pledge for Bletchley computer museum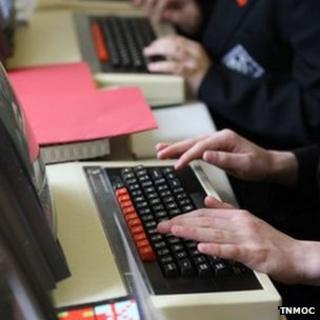 A technology entrepreneur has pledged to give £1m to The National Museum of Computing (TNMOC) at Bletchley Park.
The offer is the largest ever single donation given to the museum that curates, repairs and stores ageing computers.
The museum said the cash would be used to refurbish the museum to help it handle more visitors and display more of its historic computers.
The cash has been promised by British IT veteran Matt Crotty.
To get the cash TNMOC must also do its own fund-raising as the money has been pledged on a "matching funding" basis. This means that Mr Crotty will match every future donation given until a total of £1m has been reached. TNMOC is now starting a funding drive to secure cash to match the pledge.
"My decision to donate has been motivated by the increasing public awareness of the significance of digital heritage and the role and understanding it can play in inspiring current and future generations to become engineers and computer scientists," said Mr Crotty in a statement.
Tim Reynolds, chairman of the trustees of TNMOC, said the money would help the museum show off many more of its pioneering computers, many of which were currently sitting in storage.
Sited in the grounds of the Bletchley Park wartime code-cracking centre, TNMOC is home to a replica of the Colossus computer as well as many other historical machines including the Witch - a machine that aided scientists working on Britain's atomic programme.
The museum is also co-ordinating work to recreate the Edsac computer that was built at Cambridge University just after World War II and was one of the first widely used by scientists and businesses.