Microsoft releases fix for 'zero-day' IE browser bug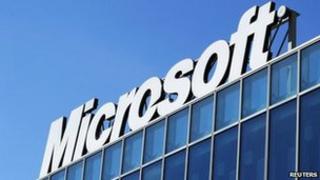 Microsoft has released a temporary patch to fix a "zero-day", or previously unknown, vulnerability in its Internet Explorer (IE) web browser.
The software giant said the bug, which relates to the browser's memory, could affect all versions of IE6 to 10.
Attackers could set up websites specifically designed to exploit the vulnerability, Microsoft said, and then run malicious code on users' computers.
Targeted attacks directed at IE8 and 9 had already been reported, it said.
"This is a serious vulnerability potentially affecting millions of Windows computers," Dana Tamir, director at security company Trusteer, told the BBC.
"Hackers are already exploiting this so I hope Microsoft produces a full patch within a few days," she said.
In a blog post, Microsoft's Dustin Childs advised concerned users to set internet and local security zone settings to "high" to block ActiveX controls and active scripting.
He also recommended changing IE settings to prompt users before running active scripting.
But doing this "may affect usability", he said, so users should add sites they trust, and visit often, to the IE trusted sites zone.
Microsoft's Fix It patch applies only to 32-bit versions of IE. It is not being rolled out automatically and is not intended to be a replacement for scheduled security updates, the company said.
"This temporary workaround is like applying a Band-Aid to a wound," said Ms Tamir.
Last week, Microsoft admitted that it had been forced to rewrite four of its security updates just three days after they had been issued.
Customers had reported receiving repeated demands to install the updates even after they had already done so.