WH Smith website back online after earlier suspension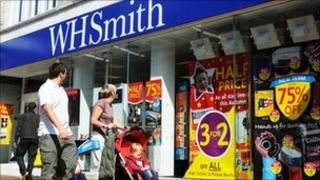 WH Smith's website is back online following an earlier suspension.
It was taken offline completely after the retailer found it was selling abuse themed pornographic e-books on its site.
At the time WH Smith said it was disgusted by such titles and found them "unacceptable".
WH Smith's website had been suspended since Monday following the revelations. WH Smith takes e-book content from Kobo.com.
As a result of the scandal, Kobo has suspended the sale of all self-published books on its UK website.
Since 14 October, visitors to the WH Smith website saw only a holding statement which said that the website, "will become live again once all self published e-books have been removed and we are totally sure that there are no offending titles available".
WH Smith added: "We sincerely apologise for any offence caused."