E-Sports Entertainment settles Bitcoin botnet allegations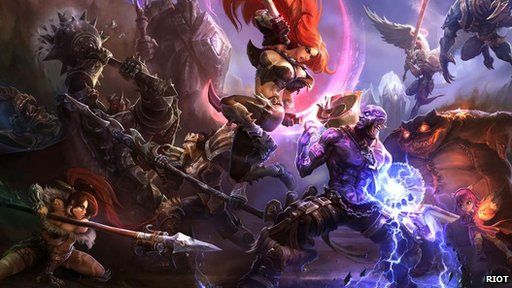 A video games company has agreed to settle a case in which it was accused of hijacking its customers' computers to create Bitcoins.
It had been alleged about 14,000 of its customers' PCs had been used to generate the virtual currency in April.
E-Sports Entertainment has agreed to pay the State of New Jersey $1m (£620,000) to resolve the case.
However, it can avoid handing over $675,000 of that if it does not break the law for 10 years.
New Jersey's acting attorney general said the settlement served as a message that the authorities would protect citizens against anyone who invaded their computer privacy.
"These defendants illegally hijacked thousands of people's personal computers without their knowledge or consent, and in doing so gained the ability to monitor their activities, mine for virtual currency that had real dollar value, and otherwise invade and damage their computers," said John Hoffman in a statement.
E-Sports said that it had fired the employee responsible for the incident and would submit to regular privacy audits by a third party. But it stressed that it had not admitted to breaking the law.
"The settlement that was signed makes explicitly clear that we do not agree, nor do we admit, to any of the State of New Jersey's allegations," it said on its blog.
"The press release issued by the attorney general about our settlement represents a deep misunderstanding of the facts of the case, the nature of our business, and the technology in question."
E-Sports charges gamers a subscription to allow them to play supported games - such as Counter-Strike and League of Legends - against each other safe in the knowledge that it has installed anti-cheat software on their PCs.
New Jersey had alleged the company had generated about $3,500 over a fortnight in April by adding code to its product that created a "botnet" - a network of computers controlled through malware - to generate Bitcoins.
Bitcoins can be created by using a PC's processors to solve complicated mathematical problems in a technique called "mining". This allows Bitcoin transactions to be processed, and acts as an incentive for third parties to provide the necessary computing power.
The matter came to light in May when a user noticed unusually high usage of his PC's graphics processing unit (GPU) at times when he was not using the computer.
E-Sports' co-founder Eric Thunberg initially dismissed the affair as an April Fools joke gone wrong.
However, following a user backlash - he later acknowledged "this is way more shady than I originally thought" and blamed the "unauthorised" use of the Bitcoin mining code on a rogue employee who had acted for "personal gain".
Affected members were subsequently offered a free month's subscription and the company promised to help anyone whose processors might have overheated and been damaged as a result of its software.
Related Internet Links
The BBC is not responsible for the content of external sites.