Google to face UK users in privacy row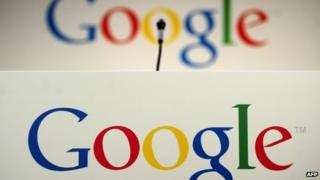 Google has failed in an attempt to stop a case going ahead in the UK that will decide if it illegally tracked users.
It was sued in Britain by people who said Google bypassed privacy settings in Apple's Safari browser without telling them.
On Thursday High Court Judge Michael Tugendhat said the UK was an "appropriate" jurisdiction and the case could proceed.
Google argued the case should not be heard in the UK, and intends to appeal.
A group of British Google users launched the legal action in 2013 saying that the search giant had illegally tracked their online activity between summer 2011 and spring 2012.
One of the claimants, Judith Vidal-Hall, said she was delighted that Google would now have to explain its actions.
She said the group of claimants wanted to know: "What they've done with our private data, how much they have made from this, and why they keep flouting privacy laws."
Google said it would go the Court of Appeal to see if it could challenge the ruling.
A Google spokesperson said: "A case almost identical to this one was dismissed in its entirety three months ago in the US.
"We still don't think that this case meets the standards required in the UK for it to go to trial, and we'll be appealing today's ruling."
Google has already been hit by sanctions over its behaviour and was fined $22.5m (£14m) by the US trade watchdog for flouting Safari security settings. It has also paid a separate $17m fine levied by attorneys general in 38 US states over its actions.