Heartbleed used to uncover data from cyber-criminals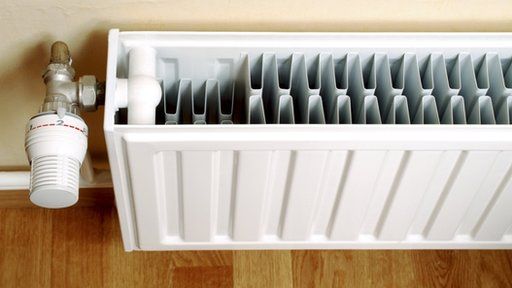 The Heartbleed bug has turned cyber criminals from attackers into victims as researchers use it to grab material from chatrooms where they trade data.
Discovered in early April, Heartbleed lets attackers steal data from computers using vulnerable versions of some widely used security programs.
Now it has given anti-malware researchers access to forums that would otherwise be very hard to penetrate.
The news comes as others warn that the bug will be a threat for many years.
French anti-malware researcher Steven K told the BBC: "The potential of this vulnerability affecting black-hat services (where hackers use their skills for criminal ends) is just enormous."
Heartbleed had put many such forums in a "critical" position, he said, leaving them vulnerable to attack using tools that exploit the bug.
The Heartbleed vulnerability was found in software, called Open SSL, which is supposed to make it much harder to steal data. Instead, exploiting the bug makes a server hand over small chunks of the data it has just handled - in many cases login details or other sensitive information.
Mr K said he was using specially written tools to target some closed forums called Darkode and Damagelab.
"Darkode was vulnerable, and this forum is a really hard target," he said. "Not many people have the ability to monitor this forum, but Heartbleed exposed everything."
Charlie Svensson, a computer security researcher at Sentor, which tests company's security systems, said: "This work just goes to show how serious Heartbleed is. You can get the keys to the kingdom, all thanks to a nice little heartbeat query."
Individuals who repeat the work of security researchers such as Mr K could leave themselves open to criminal charges for malicious hacking.
The widespread publicity about Heartbleed had led operators of many websites to update vulnerable software and urge users to change passwords.
Paul Mutton, a security researcher at net monitoring firm Netcraft, explained that while that meant there was no "significant risk of further direct exploitation of the bug", it did not mean all danger had passed.
He said the problem had been compounded by the fact that a large number of sites had not cleaned up all their security credentials put at risk by Heartbleed.
In particular, he said, many sites had yet to invalidate or revoke the security certificates used as a guarantee of their identity.
"If a compromised certificate has not been revoked, an attacker can still use it to impersonate that website," said Mr Mutton.
In addition, he said, web browsers did a poor job of checking whether security certificates had been revoked.
"Consequently, the dangers posed by the Heartbleed bug could persist for a few more years."
His comments were echoed by James Lyne, global head of security research at security software developer Sophos.
"There is a very long tail of sites that are going to be vulnerable for a very long time," said Mr Lyne, who pointed out that the list of devices that Heartbleed put at risk was growing.
Many so-called smart devices, such as home routers, CCTV cameras, baby monitors and home-management gadgets that control heating and power, were now known to be vulnerable to Heartbleed-based attacks, he said.
A survey by tech news site Wired found that smart thermostats, cloud-based data services, printers, firewalls and video-conferencing systems were all vulnerable.
Other reports suggest the makers of some industrial control systems are also now producing patches for their software to limit the potential for attack.
How tempting this was for malicious attackers was difficult to gauge, said Mr Lyne.
"We do not really know how much Heartbleed is being used offensively because it's an attack that is hard to track and log."
Related Internet Links
The BBC is not responsible for the content of external sites.