Air traffic computer memory shortage behind air chaos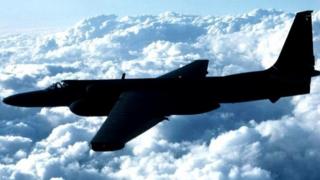 Air traffic chaos caused by a spy plane has been traced to a lack of computer memory, reports Reuters.
On 30 April many domestic US flights were delayed or cancelled thanks to a U-2 spy plane flying high over several south western US states.
The U-2's imprecise flight plan forced air traffic computers to work out if it was in danger of colliding with all other aircraft in the area.
The computers ran out of memory trying to calculate all possible flight paths.
At the heart of the problem was the Lockheed Martin En Route Automation Modernisation (Eram) system that models where aircraft are flying to help ensure they do not collide, said the news agency.
A spokeswoman for the US Federal Aviation Administration (FAA) said the presence of the U-2 led the Eram system to work out if it was on a crash course with lots of lower altitude flights.
The ambiguous flight plan that was filed by the U-2 also contributed to the amount of work the system had to do to ensure crashes were avoided.
All that work "used a large amount of available memory and interrupted the computer's other flight-processing functions", the spokeswoman told Reuters.
With the main computer locked up, air traffic controllers in the affected area reverted to a back-up computer system. In addition, information about flights was swapped with other air traffic control centres via phone, and aircraft were logged using paper slips.
The FAA has now updated regulations to ensure accurate flight and altitude plans are filed for similar journeys. In addition, more memory has been added to the computer system to ensure it does not suffer the same problem in the future.