Adobe apologises for global Creative Cloud failure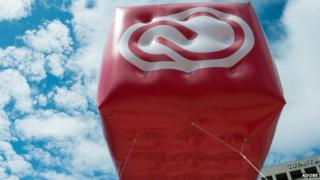 Adobe has apologised for a system failure that knocked its Creative Cloud service offline for users around the world.
Creative Cloud is the firm's subscription model for businesses or individuals using its Photoshop, Premiere Pro and similar products.
With the system down for around 24 hours, many businesses were unable to carry out some work.
The company has not offered any form of compensation for those affected.
In a blog post, it said: "We will do better."
Users who had already downloaded the software and were using it offline were not affected.
But those trying to download new software and features, or using the service's cloud storage function to save and share files online, had difficulty.
'Disruptive'
"Several Adobe services were down or unreachable for many of you over the last 24 hours," the company said.
"The failure happened during database maintenance activity and affected services that require users to log in with an Adobe ID."
It added: "We want to apologise for this outage because we know how critical our services are to you and how disruptive it's been to those of you who felt the impact.
"We understand that the time it took to restore service has been frustrating, but we wanted to be as thorough as possible. We have identified the root cause of this failure and are putting standards in place to prevent this from happening again."
In May 2013, Adobe stopped selling its Creative Suite product in favour of moving everything online.
Rather than a one-off charge for a licence - which typically cost in excess of £2,000 - Adobe's Creative Cloud would instead charge a monthly subscription fee of around £45, or less for smaller packages.
The move to the cloud was also seen as an effort to combat piracy - Adobe's products regularly rank as the most illegally downloaded worldwide.