Seized Silk Road bitcoin hoard sold in US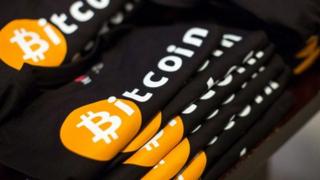 The auction of 29,000 bitcoins seized during a raid on the Silk Road internet marketplace has been completed.
The sale of the coins, worth about $18.7m (£11m), was carried out by the US Marshals Service on 27 June.
The Silk Road shut down in late 2013 following raids by the FBI and other law enforcement agencies which said it was trading in illegal drugs.
The auction ran for about 12 hours and the successful bidders are due to notified on 30 June.
The seized bitcoins are part of the civil forfeiture and criminal action brought against Silk Road owner Ross William Ulbricht.
The bitcoin hoard was sold by being split into nine blocks of 3,000 coins and one of 2,657.
The US Marshals declined to name who had put down bids for the coins although earlier this month the agency accidentally leaked a list of some of the buyers in an email update about the sale.
Officials at the Agency wrongly addressed the email message, inadvertently revealing most of the people to whom it had been sent.
The list included UK-based virtual currency payment processor Coinbase as well as auction site Second Market and marketplace Bitcoin Shop.
Another larger hoard of bitcoins, believed to be worth about $85m, was also seized during the 2013 raid. Mr Ulbricht is contesting ownership of these bitcoins saying they are his personal property and are not part of the Silk Road's assets now controlled by the US government.
The sale comes as California clarifies state laws governing crypto currencies such as Bitcoin. Until now it has been technically illegal to buy and sell using virtual currencies. The law ends a state prohibition that requires commerce to be transacted only with US currency.