Google buys 'mood music' start-up Songza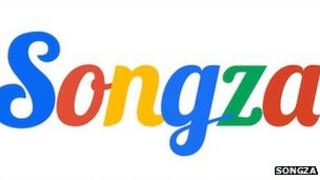 Google has acquired music start-up Songza, a company that says it is able to create playlists based on a person's mood.
No financial details were disclosed when the deal was announced.
The move is being seen as an attempt to bolster its Google Play streaming service in the face of competition from the likes of Apple and Spotify.
Apple made its largest ever acquisition in May when it bought rapper Dr Dre's Beats Music for $3bn (£1.8bn).
A major selling point of the Beats brand - which includes a streaming music service as well as the popular headphone line - was its personalised playlist offering.
Beats Music's users are provided with a service that mixes automated song recommendations with custom playlists created by respected musicians.
In a statement, Songza said: "We can't think of a better company to join in our quest to provide the perfect soundtrack for everything you do."
It is assumed that Google will incorporate Songza's technology into its Google Play offering, but perhaps also as part of its upcoming subscription service for video site YouTube.
Streaming is an increasingly popular way to listen to music. Instead of downloading and owning a track, it is instead played over the internet. Some services allow "syncing" for playback to take place offline, but this requires a subscription.
Last month it was announced that music streaming would count towards official charts in the UK.
To prevent over-eager fans from gaming the system to bump songs up the charts, only 10 listens per user will be counted.