Verizon plan to slow data 'troubling', says FCC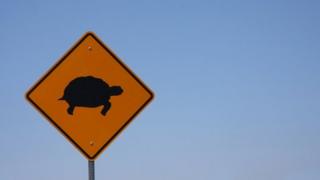 Verizon's plan to slow data download speeds for 4G mobile customers on unlimited deals is "deeply troubling", the US government has said.
In a letter, Federal Communications Commission (FCC) boss Tom Wheeler criticised Verizon for targeting users who had paid for an unlimited service.
He said Verizon's plan conflicted with demands imposed when it took over spectrum supporting its 4G service.
Verizon said it would respond once it had received and read the letter.
Last week Verizon announced that, starting from October, in times of high network demand, it would slow speeds for the 5% of customers on unlimited plans using more than 4.7GB of data per month.
The operator stopped offering unlimited data deals in 2011.
In the same year Verizon began throttling data rates for customers using its 3G networks and the expanded policy will now apply to those using devices capable of using higher capacity 4G technology.
The FCC has acted now because the spectrum underlying the 4G service was bought from the US government. A condition of the sale was Verizon continuing to honour "open internet" rules that ensure data speeds are not slowed.
Capacity crunch
The proposal would mean that at times of high demand, 4G customers could experience lag when using high-bandwidth applications such as "streaming high-definition video or during real-time, online gaming", said the operator in an explanation posted on its website.
The announcement drew a swift response from the FCC, which oversees network operators. Mr Wheeler said Verizon's decision should be made on the basis of "network architecture or technology" not the different plans customers have signed up for.
"I know of no past commission statement that would treat as 'reasonable network management' a decision to slow traffic to a user who has paid, after all, for 'unlimited' service," wrote Mr Wheeler.
In addition, he said, Verizon's plan could conflict with its obligation under the FCC's open internet rules, which limit what operators can do to massage data rates on 4G networks.
In a statement, Verizon said it would respond fully to the FCC letter once it had reviewed the document.
It added that the policy was a "highly targeted and very limited network optimisation" plan that would only be used on phone base stations that were experiencing high demand.
"The purpose is to ensure there is capacity for everyone in those limited circumstances, and that high users don't limit capacity for others," said the spokesman.