HP and Autonomy bitter battle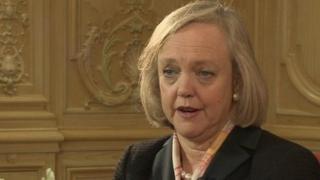 Autonomy was one of the jewels in the crown of the British technology industry, a business based on the expertise of some of the brightest minds to have emerged from Cambridge University.
It may not have been a household name, but it was in the FTSE 100, it sponsored Spurs and its chief executive Mike Lynch was one of the great and good, a non-executive director of the BBC, on the board of the British Library and an advisor on scientific policy to the Prime Minister.
Now HP, which acquired Autonomy for $11 billion in 2011, has described Mr Lynch and his finance director Sushovan Hussein as perpetrators of a massive fraud in a court filing peppered with the most colourful descriptions of their behaviour. The two sides have been at war since HP had to write off most of the purchase price in what now looks like one of the worst deals in corporate history.
Mike Lynch and his colleagues are almost as vituperative in their rejection of HP's allegations. Dr Lynch talks of "breathless ranting" and a "corrupt and collusive" settlement between HP and its lawyers.
'Violent rhetoric'
What seems evident is that HP was so determined to get its hands on Autonomy and its enterprise search technology that the directors and their advisors did not look closely enough at the underlying value of the company. What is far from clear amidst the claim and counter claim is whether Autonomy did break any accounting rules in the run up to its sale to HP - and if so, why that was not spotted in the process of due diligence which is a key part of any such deal.
But the stage set is for a lengthy battle in the courts on both sides of the Atlantic, with HP obviously hoping that regulatory authorities step in to back up its claims.
For HP's CEO Meg Whitman and for Mike Lynch, their personal as well as their corporate reputations are at stake, so expect plenty more violent rhetoric from both.