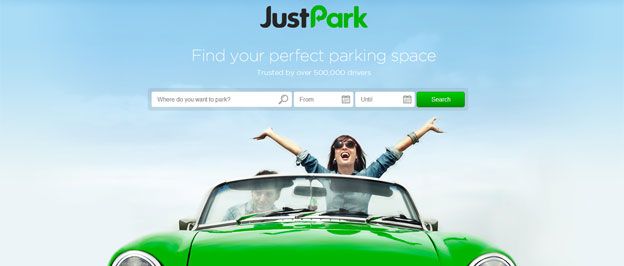 The "sharing economy" is the latest trend on the lips of every digital strategist, in the tradition that brought us Web 2.0, the Cloud and Big Data. It refers to companies such as AirBnB, which helps people to "share" their homes with holidaymakers or Uber and Lyft, which allow drivers to "share" their cars with passengers.
I've been somewhat cynical about this term because it seems to imply that these fast-growing Silicon Valley businesses are engaged on some charitable mission, rather than simply spotting a gap in the market and making huge piles of cash from exploiting it.
But one British company in this sector has an impressive story to tell about transforming an industry and sharing the profits with its users. JustPark has a mission to transform the way drivers look for a parking space - and is delivering plenty of cash to homeowners who rent out their driveways, or churches making a profit from underused car parks.
Around 20,000 people - mostly in London - have put their parking spaces on the site, and half a million drivers use the service. Much of the demand is for parking spaces near major sports stadiums, airports or railway stations. A church in London's King's Cross has made £200,000 so far from Eurostar passengers wanting a safe place to park their cars.
Today JustPark unveils a major step in its evolution, with BMW putting its parking app in the Mini's dashboard computer and the venture capital firm Index announcing a major investment in the business. Mini drivers should be able to book a parking space with a couple of taps on a screen, much as they select a route on the car's satnav system.
But it is far from an overnight success story. It was back in 2006 that Anthony Eskinazi was on a visit to San Francisco and struggling to park near a baseball stadium. An idea lit up in his head, and when he got back to the UK he started trying to make it work from his parents' North London home.
The idea proved attractive both to drivers and to people looking to make a bit of cash from a spare parking space, but without the funds to invest in marketing it grew only slowly. The first, and only investment in the business until today's move by Index Ventures, came in 2011 when BMW's new venture capital arm put in £250,000.
When you consider that Uber has raised $1.8bn since 2010 from investors and AirBnB over $800m, you can see the huge gulf that still remains between Silicon Valley and the UK when it comes to funding sharing economy businesses.
Still, Eskinazi is nothing if not ambitious: "We are capturing the parking public," he told me. He now plans to offer what is in effect a marketing service to car park operators who have so far been rather conservative in using new technology to reach customers.
"We want to be the next tech success story out of Britain, we could be the next consumer IPO."
It's good to see a tiny British firm competing in this arena. But I remain slightly sceptical about this "sharing" concept. Surely JustPark is doing what clever tech firms have always done - spotted an industry that has not moved with the times and set off in pursuit of its profits?