Piracy police arrest Nottingham man, 20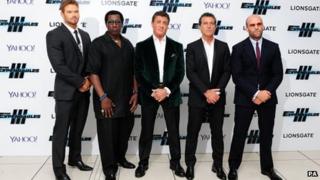 A man who allegedly ran a service that provided roundabout access to pirated films and music files has been arrested by City of London Police.
The 20-year-old from Nottingham is believed to have been running a proxy server that connected to addresses banned by service providers in the UK.
Several popular proxy sites have been taken down in the past few days, but no connection has been made to the arrest.
The police have placed warning notices on the sites concerned.
The operation was carried out by the Intellectual Property Crime Unit (Pipcu), and supported by the UK's Federation Against Copyright Theft (Fact).
Pipcu announced last week it had started placing banner advertisements on websites believed to be offering pirated content illegally.
The messages, which appear instead of paid-for ads, ask users to close their web browsers.
The film and music industries have consistently pushed for court orders to ban access to piracy sites in the UK, and many popular torrent sites are now blocked by the major UK internet service providers (ISPs).
However, the sites continue to operate outside the UK, and surfers often find ways to circumvent the ISPs' restrictions, using proxy servers or other identity-disguising services.
The sites taken down by City of London Police do not offer pirated content themselves, but rather offer tools that allow users to connect to illegal services such as the Pirate Bay and similar torrent sites.
"Internet users have sought ways to continue to access the sites by getting round the blocking put in place by the ISPs," said Kieron Sharp, director general of Fact.
"This operation is a major step in tackling those providing such services."​​
Det Ch Insp Andy Fyfe, head of Pipcu, said the operation highlights how it is "working in partnership with the creative and advertising industries" on targeting "every aspect of how copyrighting material is illegally being made available to internet users".
He added: "We will come down hard on people believed to be committing or deliberately facilitating such offences."
The man was questioned at a local police station before being released on bail.