Wotif shareholders agree to Expedia takeover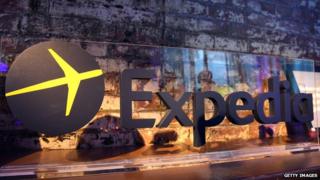 Shareholders in Australian online travel firm Wotif have approved its takeover by online travel giant Expedia.
Wotif said the majority of its shareholders voted in favour of the $615m (£380m) tie-up.
The proposed deal has faced months of scrutiny from regulators, who were concerned that a merger between the two firms would reduce competition.
Australia's Competition and Consumer Commission approved the deal last week.
Expedia is now expected to take control of the company by mid-October after an Australian court signs off on the deal, widely seen as a formality.
ACCC chairman Rod Sims said the deal was "unlikely to diminish the dynamic nature of the industry" due to the entry of "a number of competitors and business models".
"There has been considerable change in the competitive dynamics of the online accommodation distribution market in recent years," he said in a statement.
"Disruptive developments from smaller online travel agents and from companies in related online sectors, such as the metasearch providers, can be expected to constrain Expedia in the future".
Wotif shares rose about 0.5% in Sydney after a trading suspension was lifted on Thursday ahead of the shareholder vote.
Overseas expansion
Expedia, which counts Priceline as its biggest rival, has been looking to expand further in the Asia-Pacific region to counter rising competition from firms such as Skyscanner and Ctrip.
Wotif is one of Australia's biggest online travel agents, and handles more than 1bn Australian dollars in hotel, flight and service bookings a year.
It also owns several popular travel websites such as lastminute.com.au, LateStays.com and Asia Web Direct.
The Brisbane-based company earned more than A$43m in the first half of the year, as an increasing number of Australians travelled overseas to take advantage of their strong currency.