PositiveSingles STD dating site faces $16.5m penalty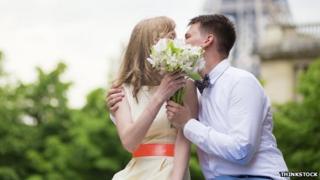 The operator of a dating site for people with sexually transmitted diseases (STDs) faces paying out $16.5m (£10.4m) after losing a privacy case.
The owner of PositiveSingles was accused of sharing photos and profile details from its site with other dating services, despite promising a "confidential" service.
A jury found the Californian firm had broken local consumer laws.
It also decided the business was guilty of fraud, malice and oppression.
The case dates back to 2011 when an unnamed claimant sued the parent company - SuccessfulMatch - as part of a class action case.
SuccessfulMatch runs a number of niche dating sites and also manages an affiliate scheme for those wishing to set up sites of their own. It offers both software and databases containing details of "hundreds of thousands of profiles" registered to its existing services.
Court papers state, however, that the PositiveSingles site advertised itself as a "100% confidential and comfortable community" and stated: "We do not disclose, sell or rent any personally identifiable information to any third-party organisations."
'Misleading promises'
The plaintiff acknowledged that after completing a registration page, a link to the terms of service was provided, which noted that profile details - which contained information about HIV and other STD statuses - might be shared with other sites within the SuccessfulMatch network and that by posting a profile users had agreed to this.
However, he suggested that few members would ever click on or read the terms.
Court filings highlighted that examples of other sites operated by SuccessfulMatch included AIDSDate, Herpesinmouth, ChristianSafeHaven, MeetBlackPOZ and PositivelyKinky.
"Plaintiff is... not black, gay, Christian or HIV positive and was unaware that defendant was creating websites that focused on such traits that would include his profile, thus indicating that he was all of these things and more," his lawyers said.
The jury agreed that SuccessfulMatch had made misleading statements and ordered it pay $1.5m in compensatory damages and another $15m in punitive damages.
The verdict follows a previous attempt by two women to sue SuccessfulMatch on similar grounds.
A judge dismissed their claims in April after ruling they had failed to specifically allege they had actually read the sign-up promises they had claimed were misleading before using PositiveSingles.
Their case is still active, however, as they have filed an amended claim.
When contacted by the BBC, a spokesman for SuccessfulMatch was not able to say whether the company planned to appeal against the latest ruling.