Carrier IQ to settle snooping app row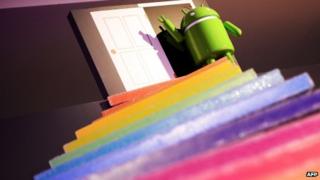 A settlement has been reached in a three-year legal row about accusations that software installed on millions of smartphones spied on users.
In 2011, a security researcher claimed that the Carrier IQ app tracked everything users did on their phones.
The discovery led to consumers taking joint legal action against Carrier IQ and phone makers.
Defending itself, Carrier IQ said mobile operators used its app as a tool to monitor network performance.
Unseen app
US security expert Trevor Eckhart uncovered the Carrier IQ app and showed it collecting key presses, recording which websites people visited as well as where they were geographically located.
Mr Eckhart found Carrier IQ's app on many Android phones. A cut-down version was also found on some Apple handsets.
The legal action sought compensation for consumers who had not been told about the app, which ran unseen on smartphones.
The legal action claimed the surreptitious way the app ran broke several US computer crime laws including those covering wiretapping and fraud.
Legal papers filed on 3 November by lawyers working for Carrier IQ revealed it had "in principle" reached an agreement to settle the joint legal action against it. Details of the agreement are not yet available.
Negotiations are due to take place on 12 November to hammer out the fine details of the legal claim.