Suspects behind Expendables 3 leak arrested in UK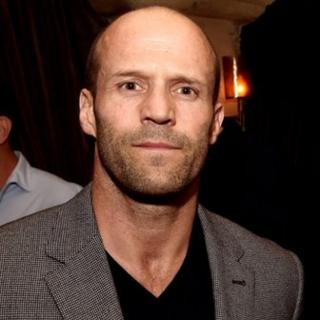 Anti-piracy police have arrested two men on suspicion of leaking action film The Expendables 3 before its release date.
Detectives from the Police Intellectual Property Crime Unit (Pipcu) arrested two men in Upton, Wirral, and Dewsbury, West Yorkshire.
Copies of the film began circulating online from 25 July. The official US release date was not until 15 August.
The high-quality pirated copy was viewed hundreds of thousands of times.
The men, a 36-year-old and 33-year-old, were arrested at their homes and taken to local police stations.
The pair are suspected of stealing the film from a cloud-based system before uploading it on to the internet.
Lionsgate Films, which made the movie and referred the case to Pipcu, claims that the pirated copy had a significant financial impact on the film-makers, costing them millions of pounds in the UK alone.
Head of Pipcu, Det Ch Insp Danny Medlycott said of the action: "Today's operation shows you the significant impact intellectual property crime has on our creative industries, with millions of pounds being lost as a result of criminal actions.
"The public need to be aware that piracy is not a victimless crime. By downloading illegal music, film, TV and books, not only are you exposing your own computer to the risk of viruses and malware, but you are also putting hard-working people's livelihoods at risk as piracy threatens the security of thousands of jobs in the UK's creative industries."
Wolverine success
Pipcu is based within the Economic Crime Directorate of the City of London Police. It was launched in September 2012 with funding from the Intellectual Property Office.
It was recently announced that it will receive a further £3m from the IPO to fund itself until 2017.
It is notoriously hard to measure what effect leaked copies of movies have on box office takings.
The Expendables case is now seen as a litmus test for measuring the impact of piracy.
The move fell short of projected takings by roughly $10m according to film website Variety.
But an unfinished copy of X-Men Origins: Wolverine which was also widely distributed online a month before the film opened in 2009, failed to have a significant impact on takings and the film went on to be a huge financial success.
Research in 2011 from Carnegie Mellon University suggested that when a film is pirated prior to its release it loses up to 20% of its potential revenue.