European Parliament to vote on Google break-up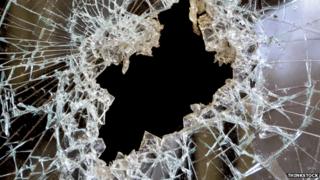 The European Parliament is due to vote later on a proposal to break Google's search business away from its other services.
It is the latest twist in a four year antitrust investigation which has so far failed to reach a conclusion.
The body has no power to break up the net giant but the vote will send out a clear message about whether politicians want regulators to take a tough line.
Senior US politicians have criticised the proposal.
A joint letter from two US government committees said that the way the EU is targeting US technology companies raised questions about its commitment to open markets.
"This and similar proposals build walls rather than bridges [and] do not appear to give full consideration to the negative effect such policies may have on the broader US-EU trade relationship," wrote senators Ron Wyden and Orrin Hatch and congressmen Dave Camo and Sander Levin.
Meanwhile trade body Computer and Communications Industry Association (CCIA) said that the "increased politicisation" of the Google competition investigation was "deeply troubling".
Guenther Oettinger, Europe's new commissioner for digital affairs, was also said to be opposed to the move. He is quoted by German business journalist Roland Tichy as saying there would be no break-up.
Adequate remedies
The vote, proposed by European Parliament members Andreas Schwab, a German conservative, and Ramon Tremosa, will be the first time the European parliament will have voted on the break-up of a company, underlining how serious the conflict between the EU and Google has become.
The draft motion does not mention Google by name, but the company's dominance of the search market means that talk of splitting the service away from other operations is clearly directed at the firm.
"In case the proceedings against Google carry on without any satisfying decisions and the current anti-competitive behaviour continues to exist, a regulation of the dominant online web search should be envisaged," said Mr Schwab and Mr Tremosa in a statement.
"In the past, Google has failed to propose adequate remedies to address the Commission's concerns and continued to pursue its practices unabatedly. It continued thereby to suppress competition to the detriment of European consumers and businesses."
Failed attempts
Ultimately the decision about Google's future in Europe will be made by antitrust commissioner Margrethe Vestager, after her predecessor Joaquin Almunia tried and failed to resolve the issue.
Google has around 90% market share for search in Europe and in 2010 rivals alleged that it was favouring its own products and services over those of rivals in search results.
The commission's investigation centred on four areas:
the manner in which Google displays its own vertical search services compared with other, competing products
how Google copies content from other websites - such as restaurant reviews - to include within its own services
the exclusivity Google has to sell advertising around search terms people use
restrictions on advertisers from moving their online ad campaigns to rival search engines.
In February Google agreed to change the way it displayed search results for its own services but the concessions it suggested were heavily criticised by those who had lodged the original complaint, and the European Commission was forced to ask it to come up with a new plan.
Google has said that it continues to work with the EU to resolve the matter, but had no specific comment on the vote.