Vinyl record sales hit 18-year high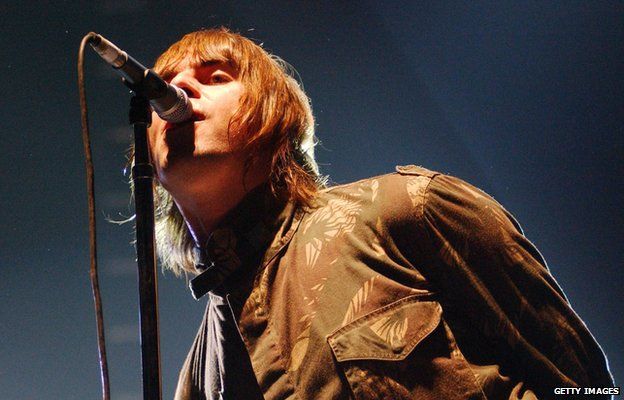 More than one million vinyl records have been sold in the UK so far this year - the first time the milestone has been achieved since 1996.
The figures mark a largely unexpected resurgence in an industry now considered to be dominated by digital.
Earlier this month, Pink Floyd's The Endless River became the fastest-selling vinyl release since 1997.
The Official Chart Company told the BBC it will soon launch a weekly vinyl chart.
"In an era when we're all talking about digital music, the fact that these beautiful physical artefacts are still as popular as they are is fantastic," said Martin Talbot, managing director of the Official Charts Company.
Speaking to BBC Radio 5 live's Wake Up To Money, he said: "It's really remarkable. We're seeing it come back as a significant earner for the music industry as well.
"Only five years ago this business was worth around £3m a year. This year it's going to be worth £20m."
However, music industry officials acknowledged that vinyl will likely remain a niche interest.
Pink Floyd's accolade as the fastest-selling vinyl release this century came thanks to just 6,000 sales - a tiny amount in comparison to the numbers amassed by digital formats.
Earlier this week, for instance, One Direction celebrated passing one billion total streams on music service Spotify.
The one million milestone for vinyl sales was reached in the past week, the Official Charts Company said.
Perhaps fittingly, the best selling vinyl in that period was David Bowie's album, Nothing Has Changed.
The total figures are expected to rise to around 1.2 million with Christmas sales, said Gennaro Castaldo from music industry body the BPI.
"Most of us did write off vinyl," he told the BBC.
"Whilst the candle flickered and nearly went out... it didn't entirely go out.
"I think the start of the 2000 period, a few rock bands came along - The Killers, Arctic Monkeys - it's helped made vinyl cool again."
In 1996, it was Oasis' (What's the Story) Morning Glory? providing healthy vinyl sales. Thanks to a re-issue, the same album is one of the best-selling of this year also - the album is 10th in this week's chart.
The market for vinyl appeared to be split into two distinct groups, noted the individuals interviewed by the BBC.
They said one generation, which grew up with vinyl, liked to keep increasing their record collection by continuing to buy music in the format.
Meanwhile, a younger generation has adopted vinyl as an antidote to the own-nothing trend of services like iTunes and Spotify.
"I think it's sort of a hipster thing," remarked one shopper at Rough Trade East, a popular record store off Brick Lane in East London.
"Things that were cool decades ago, but fell out of fashion, are making a comeback."
One survey that seemingly backs up this train of thought was published in April this year, by the ICM Group.
It suggested 15% of physical music - whether vinyl, CD or, less likely, tape - was bought with no intention of ever listening to it.
Nigel House, co-founder of the Rough Trade retail chain, told the BBC he thought that the big record labels were pouncing on vinyl because it has become fashionable.
"The major labels, their albums are so expensive - £25!
"You get someone coming in, they could buy 10 CDs for £100, or four vinyls. Yes, they are expensive. For me, I don't think that's good at all."
But he did welcome the resurgence, even if, as he put it, it was a drop in the ocean of overall sales.
"Certain styles of music, they need that warmth. They need that feeling. Soul, reggae, hip-hop, even punk - they sound so much better on vinyl.
"Some records, I like the way they degrade. It's like a photograph fading, it's part of the whole beauty of vinyl."
Mr Castaldo from the BPI agreed.
"The difference between vinyl and other formats is that it's viewed as an art form, really - the audio quality, the sleevenotes, the cover art.
"Whilst other formats are being superseded every time technology improves, vinyl doesn't really fit into that category because it's more than that."