Blocked piracy site list more than doubles after ruling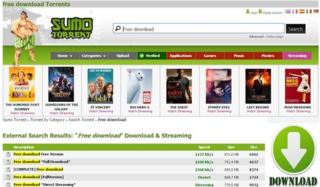 The High Court has ordered the biggest batch yet of piracy websites to be blocked.
The latest rulings cover 53 services in total and apply to the country's six leading net providers.
It brings the tally of blocked sites providing access to copyright-infringing content to 93 since the first restrictions began in 2012.
But one expert warned that workarounds and alternatives would probably mean users continued to break the law.
A spokesman for the Motion Picture Association - which had made 32 of the requests - said that several lists of sites had been processed at the same time, accounting for the large number involved.
They include:
BitSoup
IP Torrents
Isohunt
Sumotorrent
Torrentdb
Torrentfunk
Torrentz
Warez BB
Rapid Moviez
"Securing court orders requiring ISPs [internet service providers] to block access to illegal websites is an accepted and legitimate measure to tackle online copyright infringement," said Chris Marcich, president of the MPA's European division.
"It carefully targets sites whose sole purpose is to make money off the back of other people's content while paying nothing back into the legitimate economy."
Twenty-one of the sites were a result of a court order prompted by the BPI, a music industry group.
Many of the services hosted links to pirated software, TV shows and ebooks in addition to films and songs.
The ISPs affected are Sky, BT, Everything Everywhere, TalkTalk, O2 and Virgin.
"BT will only block access to websites engaged in online copyright infringement when ordered by a court to do so," said the UK's biggest broadband provider, reflecting a stance shared by the other firms.
'Deters a few'
Many of the torrents used to provide downloads of the copied media are listed on multiple services, so taking a specific site offline does not necessarily prevent access to the files themselves.
However, it can make them harder to find, as well as reducing the number of advert views a blocked site received, which in turn hits the amount of income that goes to their administrators.
The UK's net providers first began blocking such sites in May 2012 after the music industry requested the action against the Pirate Bay under the Copyright Designs and Patents Act.
"It deters a few people who can't access their usual sites, but most people will try to find ones that are not yet blocked or use VPNs [virtual private networks] or proxy sites to get the same content," said Ernesto Van Der Sar, editor of the Torrentfreak news site.
"It's making it harder - some people will decide it's just too much trouble and give up - but the overwhelming majority will still find ways to download material illegally."
The action has also spurred piracy services to become more innovative.
Recently one released code that adds film torrent links to the Motion Picture Association's own search engine, undermining its effort to inform the public where to purchase or rent legal copies.
"The Internet Services Providers' Association has long argued that web blocking is a relatively blunt tool," said the organisation's spokesman Craig Melson.
"The entertainment industry should continue to adapt its business models as consumption habits evolve with technology."