Google plans launch of child-friendly products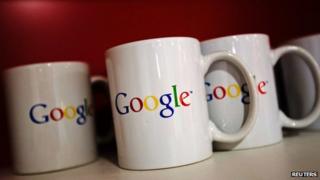 Google is developing child-friendly versions of its search site, Chrome browser and video-sharing service YouTube, according to a US report.
Pavni Diwanji, Google's vice-president of engineering who is heading the project, revealed the plans in an interview with USA Today.
Ms Diwanji said the company was aiming to make modified versions designed for children aged up to 12.
Google has not said when the child-friendly products will be released.
"The big motivator inside the company is everyone is having kids, so there's a push to change our products to be fun and safe for children," Ms Diwanji told the newspaper.
As an example, she said a child searching for "trains" on a modified version of Google's search page might get back information about Thomas the Tank Engine rather than links to timetables and ticket-booking sites.
Wrapped around the child-friendly versions will be tools that let parents monitor and manage how much time their offspring spend online and where they go.
These novel versions of its products will be likely to go further than the "safe search" tools found on browsers and search sites available from Google and many others.
Google's initiative follows other projects it has run that are aimed at children. These include its virtual Maker Camp, a Doodle 4 Google competition for young people and its Made with Code initiative.
The company's plans could be limited by the US Children's Online Privacy Protection Act (Coppa), which specifies how much data can be collected about children and how it can be used. Heavy fines have been levied on firms that flout Coppa.