Sydney siege sees Uber raise prices before backtracking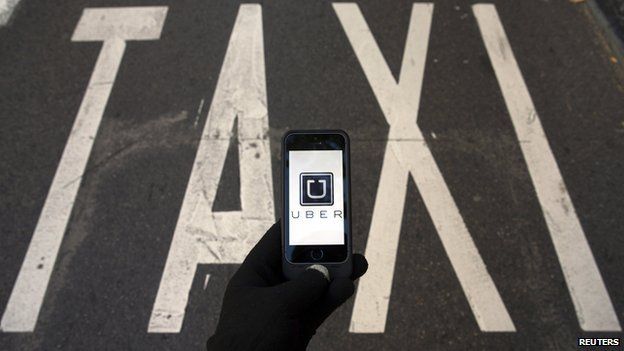 As the police cordoned off a wide area around the Lindt cafe where a gunman was holding staff and customers hostage, Uber's pricing algorithm raised prices as demand spiked.
Uber responded to the criticism by offering free journeys out of the city's central business district (CBD).
It also refunded some passengers.
But the rapidly expanding cab firm also tweeted that higher rates were still in place "to encourage drivers to get into the CBD".
In a blogpost on Sunday, Uber explained that "surge pricing is used to encourage more drivers to come online and pick up passengers from the area."
Twitter users had accused the firm of exploiting a potential terrorist situation for its own financial gain.
Minimum fares rose to A$100 (£53) at one point with one customer telling tech news site Mashable he'd been quoted A$145-185 for a journey from Sydney's CBD to the airport - a 13-mile journey that would normally cost about A$40-70 depending on the time of day.
Another customer said this was "almost price gouging at its worst".
This is the latest in a run of negative news stories for Uber.
Taxi drivers in France have been blocking some roads around Paris and at airports in a protest against the firm.
Monday's demonstration came as France's Interior Ministry said it would ban UberPop, the company's car-pooling service, from 1 January.
And last week, Uber said it would suspend operations in Delhi, India, following the arrest of an Uber driver accused of raping a female passenger.
In response, the Delhi authorities banned all internet-based cab services.
Uber apologised for what happened and acknowledged that it "must do better".
There have also been taxi protests in other cities around the world with various governments threatening to legislate against the firm.