The top memes and viral videos of 2014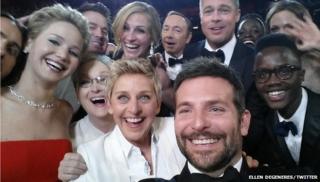 Roll up, roll up! It's that time again. A chance to reflect on the meme year that was.
You may remember that we did it in 2012 - the year of Gangnam Style - and again in 2013, when the Harlem Shake delighted everyone. For about five minutes.
Last year, you may remember my concern that marketing bods had found the viral secret sauce, and that the future of viral fun might just be advertising in disguise.
But I'm delighted to say 2014 has been a cracker. A truly wondrous parade of the funny, frivolous, moving and bizarre.
And what's more, it's been an unprecedented year for using the power of the internet to raise some serious, hard cash.
So let's begin.
---
January was about… a hat
If this list was about viral music videos, then I'd be writing about Pharrell Williams' Happy - the infectious feel-good song to end them all.
But this isn't about music videos - it's about viral internet crazes, and where better to start the rundown than with that man Pharrell's hat. Worn for the first time at the Grammy Awards, the hat took on a life of its own. First as a Twitter feed, and then as a meme.
The hat, designed by Vivienne Westwood, no less, was often imitated - with varied results. The country cringed at James Cordon's attempt to bond with Pharrell while presenting the Brits. It didn't quite come off.
But the hat lives on: and can be now be viewed in a museum.
And what did Pharrell himself have to say about the whole craze?
"I was just wearing a hat."
Fair enough, mate.
---
February was about… goats
Goats! Goats got us very excited in February.
Specifically, this bunch of playful pals who found much amusement in a metal sheet in the middle of a farm somewhere in France. Like those You've Been Framed clips of crying babies, there's something infectious about the fun those goats were having.
Also in February, a selection of urban free-climbing videos did the rounds.
For the uninitiated, urban free-climbing involves climbing up very tall buildings with no equipment whatsoever. Well, aside from a few cameras to capture it all on.
Jaw-droppingly dangerous, and it many cases illegal, the videos are enough to make you feel dizzy in your chair.
One of the stand-out clips of the year was released in February, when two masked chaps climbed the tallest building in China. There may be better ones out there, readers, but frankly I feel sick looking at them, so I'm going to move on to March.
---
March was about… selfies
Somewhat disastrously, 2014 might go down as the year of the selfie.
Particularly towards the end of the year, when our cities seemed to all of a sudden become full of people wielding selfie sticks - long poles designed to get a wider angle, but with the consequence of becoming the most dangerous street implements since the horror-combo of short-tourist-with-golf-umbrella.
But at least selfies were used for good. The "no make-up selfie" craze was a phenomenon that raised millions. The premise? Take a picture of your horrible mug without make-up on, and challenge others to do the same.
So simple, yet so effective. Well done, one and all. £8m or so raised, according to Cancer Research. Unfortunately, some other donations went a bit astray.
Speaking of selfies, how about the most shared selfie of all time? The Oscars presented a beaut from presenter Ellen DeGeneres.
It topped three million retweets and was nicely parodied by The Simpsons.
---
April was about… a singing priest
Not since Whoopi Goldberg's merry nuns has there been a sing-a-long in a church that attracted so much global attention.
Father Ray Kelly has been doing his rendition of Leonard Cohen's Hallelujah for years, apparently, but it wasn't until this clip was put online that he shot to global fame.
He didn't let his global media profile get in the way of his parishioners, though.
"I'm handling it with ease at the moment," he told the BBC.
"But it's Holy Week - the biggest week in the church's calendar - so it's quite a bit of pressure to work around the parish life while dealing with all the media attention."
---
May was about… a brave young man
"My heart is bursting with pride but breaking with pain for my courageous, selfless, inspirational son."
The words of Jane Sutton, mother of Stephen, who died in in May.
Stephen was a cancer sufferer who, with the force of infectious enthusiasm and hard work, touched the nation and spurred it into giving millions of pounds.
When diagnosed, aged just 15, Stephen set out to raise £10,000.
When he died four years later, a monumental £3.2m was donated to charity as a result of his efforts.
---
June was about… handsome felons
Californian man Jeremy Meeks was having a bit of a torrid time.
The 30-year-old was arrested on charges of gun-related crime.
It was his mugshot, however, that attracted all the attention. He's rather handsome, apparently. 70,000 likes on Facebook and countless memes don't lie.
Meanwhile, Robin van Persie's goal against Spain in the World Cup also attracted gasps.
Holland's Daley Blind floated the ball towards the Spanish penalty area, before Van Persie launched himself in the air and hung - like a lanky Dutch blimp - for what seemed like a lifetime so he could head it over goalkeeper Iker Casillas.
The first "wow" moment in a tournament that would be full of them.
Not only that, but it was also the moment that spawned Van Persieing, where we mere mortals attempted to emulate Robin's acrobatics. With varied results.
---
July was about… ice buckets
Rivalling the selfie for viral supremacy in 2014 was the act of tipping an ice cold bucket over your head.
Yes, the Ice Bucket Challenge was the internet at its very best. A simple premise: cover yourself in ice-cold water and nominate three others to do the same.
Somewhere along the line, you asked people to donate money to charity, in this case, the ALS Association, which helps sufferers of amyotrophic lateral sclerosis.
And donate they did: $100m (£64.2m) to ALS and millions more to other related charities around the world.
The list of big names backing the cause was extensive - Bill Gates, Britney Spears, Charlie Sheen, President George W Bush, Kate Upton, Oprah Winfrey. A whole heap.
There were some criticisms about the effectiveness of donations, and some knocked it for being a bit self-centred - more about showing what celeb connections you had - but the figures don't lie. That's an awful lot of money.
In other news, a guy in India recorded the world's worst song, and the heroics of the US World Cup team's goalkeeper sparked the Things Tim Howard Could Save meme.
It didn't stop the US from plonking out of the competition. Still, at least the country got excited about real football, for once, eh? Let's hope they don't get too good.
---
August was about… the referendum
August was Scottish Referendum time. And, in a sign of things to come in the next general election, the online world was one of the key battlegrounds when it came to spreading campaign messages.
Or, alternatively… having a bit of a laugh. Like Lady Alba - the Scottish Gaga - with her take on the key issues with a cover of Bad Romance.
Now, if you remember the viral and memes list last year, you may remember David Finlayson - the man who combined a trombone and GoPro camera to great effect.
Well, trombones are back in this year's list with another majestic effort.
Kansas farmer Derek Klingenberg has a talent that is very much appreciated by his cows. By playing Lordes' Royals, Klingenberg summoned his cows from over the hill. It's a slow-burner - but your patience will be rewarded.
Terrific. And he did a Christmas version, too!
---
September was about… Spider Dog!
No list would be complete without the "most trending" video of the year - not including Gangnam Style, again, which was so popular it broke YouTube.
Spider Dog topped the YouTube "most trending" chart for 2014. The clip, made by a Polish filmmaker, sees the cute-but-terrifying "mutant" surprise members of the public. 120 million views later, it's gone down in YouTube history.
Also in September, an adorable look at the sometimes-difficult relationship between technology and our beloved grandparents.
In its ongoing quest to "help" us, Facebook likes to auto-suggest the names of people as you begin to type. A good idea, in principle, but it meant well-meaning grandparents were accidentally signing off nice messages with "love Grandpa and Grandmaster Flash".
Cue unexpected reactions from grandsons and daughters the world over, delighted that Grandpa was passing on the wishes of one of the most successful hip hop artists of our time. The best were collated on Tumblr, and went viral.
---
October was about… walking whilst female
The internet has proven a formidable tool for highlighting instances of sexism. Indeed, one of the most popular recurring hashtags of 2014 was #EverydaySexism, designed to call out regular instances of gender discrimination.
But it was 10 Hours of Walking in NYC as a Woman that drew the most attention. The woman - Shoshana Roberts - had various comments directed her way by men in New York. Some said it was typical of the behaviour some women go through every day, while others said it was unfair - and portrayed some of the city's poorer, less educated minorities in a bad light.
Across the pond in London, a man was suffering - although in a very different way.
Texan David Willis found himself locked in after closing time at book shop Waterstones just off Trafalgar Square. After tweeting at the shop's social media team, other Twitter users took up his cause, promptly causing #freethewaterstones1 to trend.
It took two hours before he was let free. Waterstones, not wanting to miss out on a bit of publicity, decided to hold a sleepover a week later.
---
November was about… Kim Kardashian's bum
Concerned the world hadn't seen enough of her by November, Kim Kardashian attempted to "break the internet" with a picture of - and there's no delicate way of putting this - her backside.
And that's all there is too it, really. Woman has backside. In other news, other people also have them - and took it upon themselves to make fun of Kim's effort. All brilliant, but too rude to share here.
Also in November, people were talking about the wonderful Museum of Selfies - a collection of images that transforms some of the world's oldest paintings. The sophisticated face of the selfie craze. Almost.
---
December was about… no fans and Fallon
The immortal words there of the Wealdstone Raider, real name Gordon Hill. The clip of his expletive-heavy hollering at a football match was posted to the internet in March 2013, but for some reason it really took off in recent months.
His "You've got no fans!" shout has been immortalised in a charity single, the video for which contains some extremely subtle marketing for a certain sports company. See if you can spot it. More difficult - spot the cameo by someone, a BBC someone, who appeared in last year's viral list.
The Wealdstone Raider's viral fame was entirely accidental. But we'll finish this year's viral recap with a man who gets it right time and time again.
It was only in February that Jimmy Fallon took over the reins at the Tonight Show, assuming the role from the larger-than-life Jay Leno.
It climaxed in December with comedian and actor Steve Carrell joining up with the Ragtime Gals - Fallon's sharply-dressed barbershop quartet - to sing the Marvin Gaye classic Sexual Healing.
Fallon's viral success is no fluke. Week after week, clip after clip, millions and millions of views.
In May there was Kevin Spacey became an honorary member of the Ragtime Gals. In November, Fallon stepped in for an injured Bono to perform U2 track Desire. And in October, Daniel Radcliffe surprised everyone with a flawless performance of Alphabet Aerobics.
And there we have it. If you ask me, the strongest year yet for viral fun - with a healthy dose of charity and goodwill to match. Happy New Year, internetters!
What did we miss? Follow Dave Lee on Twitter @DaveLeeBBC.