Gigaom shuts down as it runs out of money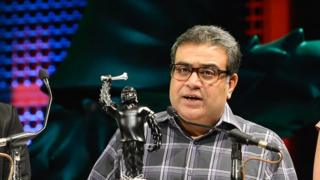 One of the oldest and most prominent technology blogs Gigaom has shut down after running out of money.
The company announced it could not pay its creditors, who now held its assets. It said it did not know if the site could operate in the future.
Senior writer Mathew Ingram said the news "hurts more than I can say", while the site's founder Om Malik thanked its staff and readers.
Gigaom claimed to have around 6.5 million readers per month.
In a statement posted on his own website, Mr Malik wrote: "It is not how you want the story of a company you founded to end."
He said: "There will be time for postmortems, but not today. Today, I want to thank all the people who make (and have helped make) Gigaom.
"Their role in this journey was what really made it all worth it. They are great people and they will all do great work wherever they go."
'Goodnight sweetheart'
Mr Malik added that, while he left Gigaom more than a year ago, the idea behind it "still lives in my heart... Goodnight sweetheart, I still love you!"
In a statement posted on the site, its management said: "Gigaom recently became unable to pay its creditors in full at this time.
"As a result, the company is working with its creditors that have rights to all of the company's assets as their collateral.
"All operations have ceased. We do not know at this time what the lenders intend to do with the assets or if there will be any future operations using those assets.
"The company does not currently intend to file bankruptcy. We would like to take a moment and thank our readers and our community for supporting us all along."
'Hurt'
Gigaom was started in 2006 by Mr Malik, an Indian-born journalist. In 2012, it acquired a rival website, paidContent from Guardian Media Group.
While digital-only media have been grabbing readers from newspapers and other traditional media, the space has become increasingly crowded, with dozens of news sites, many covering the tech sector.
Mr Ingram tweeted: "This hurts more than I can say: I was just told Gigaom is shutting down - it has run out of money. We tried our best, but it wasn't enough."