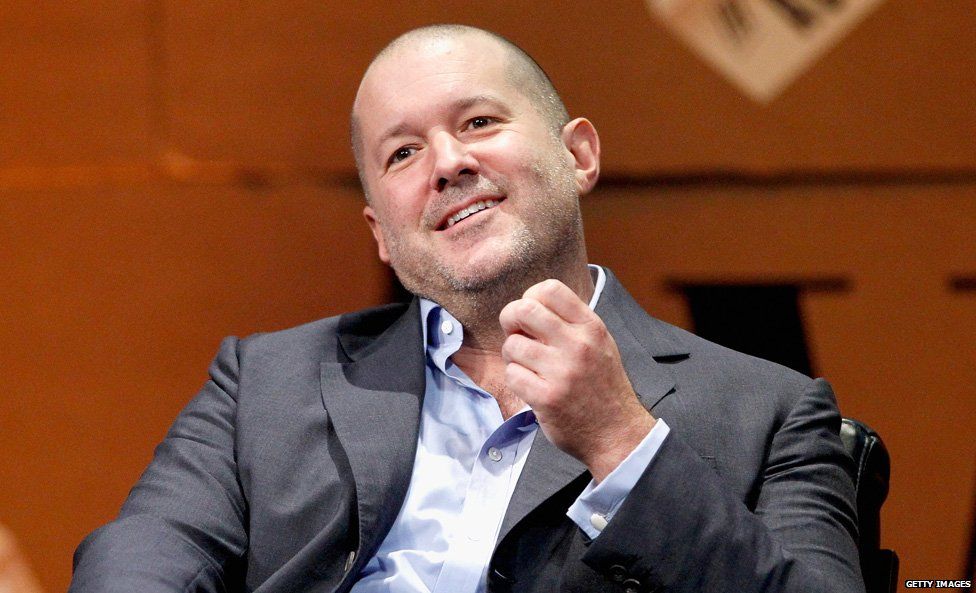 We learn this morning that the man behind the design ideas that made Apple the world's richest company has got a new job. Sir Jonathan - or Jony - Ive has been promoted to Chief Design Officer. Now this will be of huge interest to those Kremlinologists who follow every move at Apple's Cupertino headquarters - but should anyone else care?
Well yes, especially anyone who holds Apple's extremely valuable shares. Many investors have backed the company based on Jony Ive's continuing presence, and there have been hints in recent months that the design guru is tired, and perhaps considering stepping back from frontline duties.
So any announcement about his future role is major event for the market. Which makes it somewhat bizarre that it came not in a press release or a stock market announcement but in an article in the Daily Telegraph written by Stephen Fry, a friend of Jony Ive and a huge fan of his work. He tells us that it is "an especially exciting time" for Ive, but does not really probe him about what the news means for him or for the future of Apple.
So what does the new job actually mean? On the face of it Chief Design Officer does not sound any more important than his current role as Vice President for Design, and in a memo to Apple staff Tim Cook says he will remain responsible for all design. But it sounds like he will have a wider, vaguer brief, looking at everything from the look of Apple Stores to the design of the chairs in the new corporate headquarters.
Meanwhile, his daily managerial responsibilities are handed on to two people. Another British designer Richard Howarth becomes Vice President for Industrial Design, looking after hardware, while an American Alan Dye will be in charge of the look and feel of software and the user interface. No mention, though, of where that leaves the superstar designer Marc Newson, hired by Apple last year to work on a number of projects including the Watch.
Some years ago, there was speculation that Jony Ive might be a successor to Steve Jobs, with whom he had a very close working relationship. That always looked unlikely - for all his brilliance I doubt that he has the communication skills to lead such a huge enterprise and, by emphasising in his interview with Stephen Fry his lack of interest in management, Ive finally puts the lid on the idea that he might succeed Tim Cook.
Now the bigger concern for those who believe his contribution has been vital to the company's success is that this latest move signals a gradual detachment from Apple. After all, won't Richard Howarth be inclined to encourage his boss to spend more time worrying about comfortable office chairs and let him get on with designing the next version of the Watch - or an Apple Car?
What this latest incident does show is Apple's continuing mastery of its message. I'm just finishing reading a brilliant account of the life of its founding genius, Brent Schlender's Becoming Steve Jobs. The book emphasises the way Jobs controlled the narrative about Apple by being the sole employee to tell its story to the public, Nobody else was allowed to do interviews, and after he fell ill even Jobs became more selective in talking to reporters.
Under Tim Cook that policy has eased slightly, but Jony Ive is the only other employee who talks to the media on a regular basis, and then only with a few journalists. That continues to work for now, but if anything ever does go wrong for Apple, both investors and the media will demand a little more daylight on the company's workings.