Splatoon hold up: Lorry of Nintendo games is stolen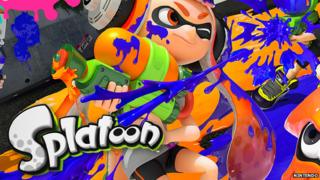 A lorry transporting copies of a special edition of Nintendo's Splatoon shooter video game has been stolen.
The vehicle was on its way from Nintendo's European warehouse to retailer Game, said Nintendo.
The incident has left the UK store unable to honour the pre-orders it has taken for the Wii U game.
Game is offering standard versions of the title in its place, with a £10 discount, or says gamers can cancel their orders should they wish.
Short supply
The special edition Splatoon Amiibo included a rare Squid Inking figurine that works with the game via near field communication (NFC).
Nintendo's Amiibo NFC toys have become sought after, with special edition versions from previous games fetching inflated prices on resale sites including eBay.
The title is already in short supply ahead of its launch date on 29 May.
Game says it will not be replenishing its stock.
It is not clear exactly where the lorry was stolen.
Both Nintendo UK and Game were unavailable for comment.