PayPal backtracks over 'robocalls' policy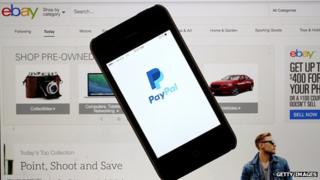 PayPal has apologised for causing "confusion" after a new policy appeared to suggest that users would have to accept automated marketing calls, emails and text messages.
The updated terms and conditions were due to come into force on 1 July for US customers.
There was no opt-out clause, even though one had been promised.
The Federal Communications Commission (FCC) warned the firm it could be in breach of US law.
PayPal had also stated that users' phone numbers could be shared and used by "affiliate partners".
"We value our relationship with our customers and work hard to communicate clearly. Recently, however, we did not live up to our own standards," said PayPal in a blog post.
It went on to state that automated calls and texts would primarily be used to detect and investigate fraud, provide account information and collect debts.
"We will not use autodialed or pre-recorded calls or texts to contact our customers for marketing purposes without prior express written consent," reads the newly re-worded user agreement.
The original wording had said that customers who disagreed with the update would have to close their accounts.
"Customers can continue to enjoy our products and services without needing to consent to receive autodialed or pre-recorded calls or texts," it now says.
FCC enforcement bureau chief Travis LeBlanc said in a statement that the changes were "significant and welcome improvements".
"I commend PayPal for taking steps to honour consumer choices to be free from unwanted calls and texts," he said.
"The changes to PayPal's user agreement recognise that its customers are not required to consent to unwanted robocalls or robotexts.
"It clarifies, rightly, that its customers must provide prior express written consent before the company can call or text them with marketing, and that these customers have a right to revoke their consent to receive robocalls or robotexts at any time."