Amazon Prime to allow offline viewing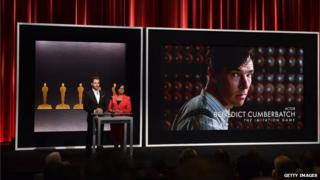 Members of Amazon's Prime service can now download films and TV episodes for offline viewing.
TV programmes, comedy series and films such as The Imitation Game are available via the service that already lets people stream video content.
Amazon said it would not levy any additional charge for the service. In the UK, a year's subscription to Prime costs £79.
The offline option is available in the US, UK, Germany and Austria.
Video battle
Owners of Amazon's Fire tablet who are also signed up to the Prime service have been able to download movies and programmes for months. An updated Amazon Video app now extends this to non-Amazon branded gadgets.
Amazon is the first net-based video subscription service to offer the downloading option on Android and iOS devices.
Licensing restrictions will mean some content will be available only for streaming rather than downloading.
In a statement, Amazon said its own video series were all available offline and added a list of many other popular programmes, including 24, Downton Abbey, Hannibal and Vikings, that were also available.
Rik Henderson, senior editor at tech news site Pocket-lint, said offline viewing was "nigh-on essential" given modern media viewing habits.
"As there are still some licensing issues, not everything on the Prime platform is available to download, but parents will no doubt be happy that shows such as Peppa Pig and Ben and Holly's Little Kingdom are," he said.
"Amazon has struck a significant blow in its battle with Netflix," he said. "Although Netflix has always pooh-poohed the idea of offline downloads, it is hard to see the US firm not copying its biggest rival in the near future."
Amazon's move comes as thousands of movies become unavailable on Netflix after it did not renew a deal with distributor Epix.