Powa failure - where did the money go?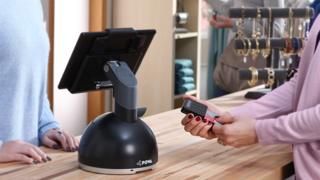 Last month I wrote about the collapse of the UK tech "unicorn" Powa Technologies, a firm I called a textbook example of how not to run a business. Back then it was hard to see how Powa had run through so much money so quickly - but now a report from the administrators has provided some clarity.
Deloitte was appointed in February by Powa's main backers Wellington Management after the firm failed to repay the money it owed the Boston-based firm. The administrators have to produce a report which covers the measures they have taken to recover any money for creditors - and what they found out about the state of the business.
Powa had not filed accounts since 2013 - now we find out how spending had soared in the following two years, with revenues lagging far behind. So in 2014, the payments technology firm had revenues of just over £1m and made a loss of over £38m. The following year revenues rose to £4.9m (though take off the cost of sales for a gross profit of £3m) and losses were nearly £32m.
In both those years staff costs were around £25m. Some of that went to contractors but in 2015 £15m was shared amongst 168 employees, an average of £89,000 each, which sounds very generous for a start-up business. What we don't know - and there is no information on this in the report - is how much that was skewed by very high salaries paid to a few at the top.
We also find out that more than £2m a year was going on "accrued rent" for two floors in the Heron Tower, the grand location at the heart of the City of London which served as the firm's headquarters. Powa's PR team had suggested that a rent holiday made this a good deal, but it's now clear that it was a bill that still had to be paid at some stage.
The report also shows that Powa had received investment funding of £143m by the end of 2015, most of it from Wellington. By late 2015, Powa's chief executive Dan Wagner was boasting of an amazing deal to get his payments technology into China via a joint venture with China Union Pay. He told The Financial Times that the joint venture would generate more than $5bn (£3.5bn) in revenues over the next three years.
But Deloitte indicates that it was never going to be the slam-dunk Wagner claimed - "PowaTAG required modification for the Chinese market and significant work was undertaken to try to meet the delivery date in January 2016, which never happened."
At the same time his backers' patience was fast running out - £42m was due to be repaid to Wellington by 31 December. Powa, which had been seeking without success to raise additional funding, ceased paying employees and suppliers after December. Its attempts then to renegotiate the payment terms with Wellington failed, and on 19 February the administrators were appointed.
So what's Dan Wagner's take on this? Shortly after the firm's collapse he spoke to BBC Radio 4's In Business for a programme about European "unicorns" - companies valued at over $1bn before they reach the stock market.
He appeared bemused that Wellington had pulled the plug: "They didn't tell us or the board. Just one day the administrators turned up." So, he was asked, it was a complete shock? "Correct."
Which seems strange when you find from the Deloitte report that Powa had a total of just £277,000 in the bank when the administrators arrived and was unable to pay anybody.
He compared his company to the Channel Tunnel which was also "pre-revenue" for years, but had its finances restructured. "Today millions and millions of people use the Channel Tunnel," he explained. "So that doesn't mean that the initiative around Powa was flawed or there was anything wrong with the management of that business. It was a very ambitious but very robust proposition that was gaining a lot of traction needing capital to continue to fund its momentum."
He blamed this year's downturn in the financial markets, he blamed Wellington for getting confused between the US Chapter 11 and the UK administration procedures, he blamed a lack of understanding in the UK for innovative technology. But none of it, he was clear, was his fault: "It's the business equivalent of walking across the street and being hit by a car. It is one of those things which sometimes happens which is completely random."
One former executive is amused at Mr Wagner's Channel Tunnel analogy. He says Powa "was aiming for France, but goodness knows where it was going. It just ended up as an expensive hole in the ground where all the cash was sunk, with no light at the end of the tunnel."
And former staff owed £150,000 and suppliers who are £15m out of pocket may not share Dan Wagner's view that this was an accident that could not have been foreseen. The Deloitte report makes it clear they are unlikely to see any of their money.