Muslim Match dating website hacked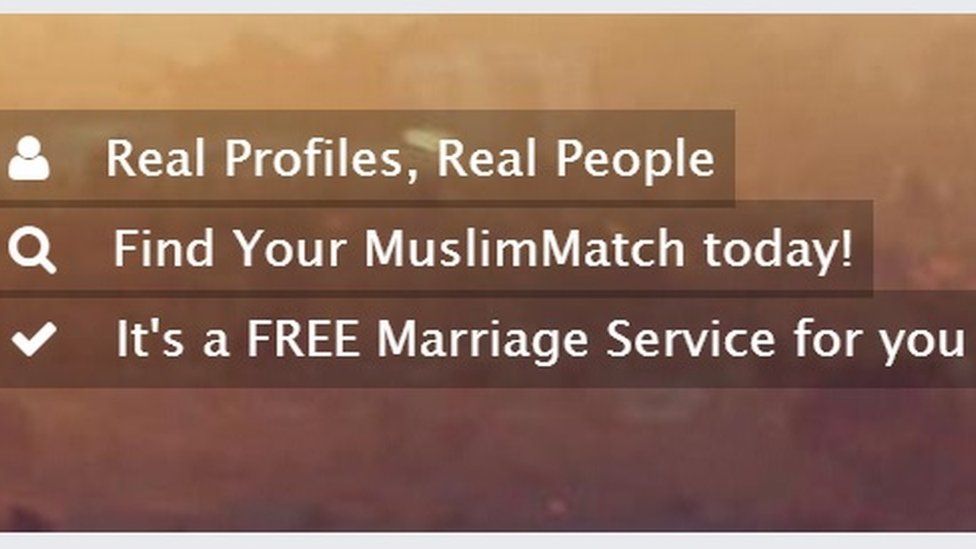 The personal details of more than 150,000 members of dating website Muslim Match have been posted online.
More than 700,000 private messages between members have also been leaked.
A message on the site's homepage said: "We have been made aware of an alleged security breach and we are reviewing our systems as we work to remedy the situation and tighten our security."
The leaked details included sensitive information such as whether a member would consider polygamy.
The breach was discovered by security researcher Troy Hunt who runs a cybersecurity alert website.
Details of members' employers, location, marriage status and whether they were a convert to Islam were revealed, as well as names, email addresses, Skype handles and IP addresses - according to technology news site Motherboard.
Muslim Match's Facebook page describes the site as: "Single, divorced, widowed, married Muslims coming together to share ideas, thoughts and find a suitable marriage partner."
One of the leaked messages read: "I wanna marry you - if u agree I send my photos and details."
Another read: "You will enjoy when you speak to me, I am genuine and truthful and am seriously seeking a right muslimah who could be a friend, a companion to hold hands thru journey of life and beyond."
The bulk of users affected are believed to live in the United Kingdom, United States and Pakistan.
The website's operation has been temporarily suspended. The company said it will be closed until Ramadan ends this week.