100 Women 2016: The winners of the BBC hackathon develop app
The BBC 100 Women team have hosted a coding competition with Facebook UK to give female developers the chance to create a unique social media product.
The winners - Bunmi Aworanti, Ola Taylor and Simi Awokoya - spent two days working on an idea which they then presented to the 100 Women team.
They came up with "I am", an app that helps you match your emotions with the qualities of some of our 100 Women.
Ms Aworanti, 25, said "Winning was amazing - I didn't expect it all."
The Nigerian software developer, who now lives in London, said it was her first hackathon. "We thought we were the least experienced so it just shows what you can achieve with hard work," she said.
"When I saw the hackathon [advertised] I was very excited because I am passionate about celebrating women's achievements. It is something very dear to me as when I was an engineering student women made up only around 10% of the class. I am passionate about showcasing what women can do in the industry."
Ms Taylor said it was hard work but worth it.
'We did this while working on full time jobs and at one point while in three different continents... At times we even used the app to inspire us when we were working on it - 'I am Ola and I am resilient!'"
Ms Awokoya added that she "loved every minute of working on this, we had a very interesting dynamic which made the three weeks very productive".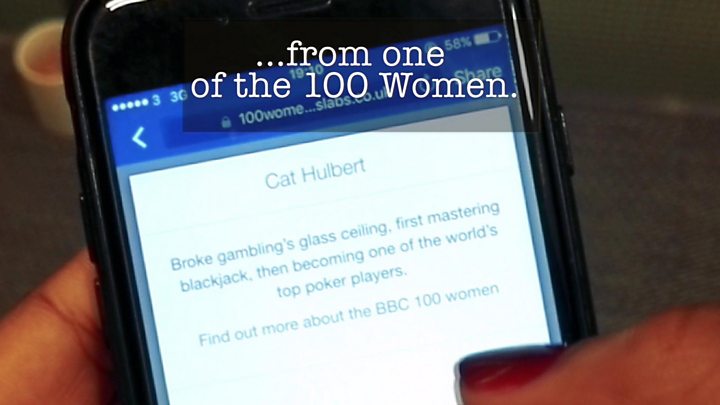 To find out who your match is from our list of BBC's 100 Women 2016 go to the app at 100women.bbcnewslabs.co.uk/